Main content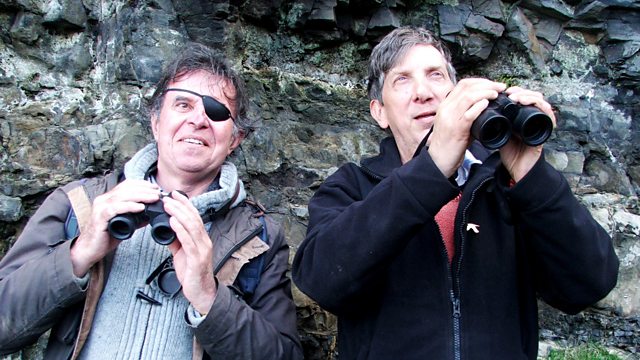 Brett Westwood and Phil Gates take a look at kittiwakes and sea pink, most likely to be found on coastal sea cliffs. From March 2016.
What has an old threepenny coin and a sea cliff in common?
Well, the answer can be found in this programme when Brett Westwood joins naturalist Phil Gates on the Northumberland coast and discovers how plants and animals have evolved to survive the battering waves, salt spray and driving winds in one of the most hostile habitats on our coastline, the sea cliffs.
Their first encounter is with sea pink or thrift, a plant which has evolved to survive the high levels of salt by sequestering salt into its leaves which then die off, and are replaced by new leaves. Lured by the cries of birds calling out their name "kitti-waak", "kitti-waak", they clamber across the rocks into a cove where kittiwakes and fulmars are nesting on a sheer cliff face.
Brett learns why the young chicks don't fall off their narrow ledges and how fulmars keep predators at bay (the clue is in their name which means, foul mouth). Below the birds, where the waves pound against the rocks, the surface is studded with barnacles and limpets, and away from the roar of the waves, in a quiet spot amongst coconut-scented gorse bushes Brett and Phil discuss just how these creatures manage to 'cling on', survive and thrive!
Producer: Sarah Blunt
What connects an old threepenny coin and a sea cliff?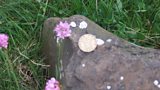 The connection to what links an old threepenny coin and a sea cliff is revealed in this programme.  Photograph by Sarah Blunt (BBC Copyright)