Main content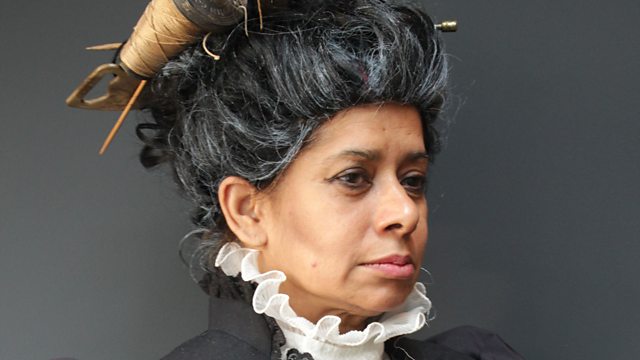 Patricia Rozario, Nick Davies, Lachlan Goudie, Sita Brand
Lively and diverse conversation. Libby Purves meets opera singer Patricia Rozario, naturalist professor Nick Davies, artist Lachlan Goudie and storyteller Sita Brand.
Nick Davies is professor of behavioural ecology at the University of Cambridge and an expert on cuckoos. Based at Wicken Fen, the National Trust reserve in Cambridgeshire, Davies has unravelled some of the key mysteries of this trickster of the bird world using stuffed cuckoos and dummy birds eggs. Cuckoos are so swift in laying their eggs (only one is laid per nest and the process is over in as little as 10 seconds), and so clever at disguising their eggs, that host birds are often uncertain whether an odd egg in the clutch is a cuckoo egg or one of their own. Cuckoo - Cheating By Nature by Nick Davies is published by Bloomsbury.
Patricia Rozario OBE is an opera singer who is starring in Clocks 1888: the greener which is based on the true histories of ayahs or nannies in India who were employed by British colonials to look after their children and sometimes brought back to England. Born in Mumbai, Patricia studied at the Guildhall School of Music and at the National Opera Studio. She has enjoyed a wide-ranging career in opera, concert work, recording and broadcasting. Her voice has inspired many of the world's leading composers to collaborate with her, notably Arvo Pärt and Sir John Tavener, who alone wrote over 30 works for her. Clocks 1888: the greener is on tour.
Lachlan Goudie is an artist whose late father was the Scottish figurative painter, Alexander Goudie. Distinguished as a portrait painter, Alexander painted the Queen, lord chancellors and celebrities including Billy Connolly. He was also notorious for a series of nude self-portraits in which he took on the guise of mythical figures including Bacchus and Neptune. A retrospective of his work is being exhibited at London's Mall Galleries. An artist in his own right, Lachlan spent five years at the Govan shipyard in Glasgow recording the construction of Britain's new aircraft carrier the Queen Elizabeth. Alexander Goudie RP RGI - A Retrospective is at Mall Galleries
Sita Brand is a storyteller and founder and director of Settle Stories which runs the annual Settle Stories Festival in Yorkshire. Born in India, she moved to the UK as a teenager. She learned her love of storytelling from her mother, a school librarian, and her father who was a refugee in World War 2. She is passionate about using stories to promote understanding between people and their cultures. She performs Down the Rabbit Hole at the Settle Stories Festival 2016.
Last on
In the studio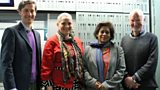 L-R: Lachlan Goudie, Sita Brand, Patricia Rozario, Nick Davies
Credits
| Role | Contributor |
| --- | --- |
| Presenter | Libby Purves |
| Interviewed Guest | Patricia Rozario |
| Interviewed Guest | Nick Davies |
| Interviewed Guest | Lachlan Goudie |
| Interviewed Guest | Sita Brand |
| Producer | Paula McGinley |
Broadcasts