Main content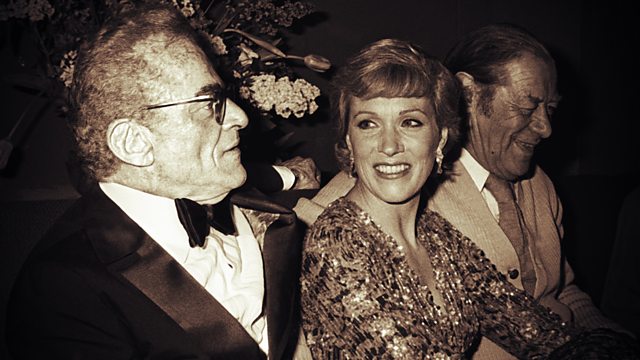 The Art of the Lyricist
4 Extra Debut. Clarke Peters investigates the art of 'My Fair Lady' lyricist Alan Jay Lerner and other musical theatre wordsmiths. From 2016.
Actor and singer Clarke Peters explores the career and legacy of 'My Fair Lady' lyricist Alan Jay Lerner.
Alan Jay Lerner often said that he sweated for weeks to write a lyric for a song. His words highlighted the struggle that he and the other legendary wordsmiths of musical theatre had as they sought to hone the right words to fit their collaborator's music - words which would sometimes translate into the vernacular and speech of generations afterwards - expressions like "Get me to the Church on Time" (Lerner) or "Everything's Coming Up Roses" (Sondheim).
Clarke explores the art of Alan Jay Lerner as well as other musical theatre lyricists which fill the BBC archives.
Many of the songwriting greats are there - Yip Harburg, writer of "Brother, Can You Spare a Dime?", Dorothy Fields (lyric writer of the hit show "Sweet Charity") and the great Oscar Hammerstein. Also the artists who delivered both words and music - like Irving Berlin and Stephen Sondheim Plus surprises like PG Wodehouse who, as well as writing the famous "Jeeves" books, also wrote lyrics for musical theatre.
Fresh interviews feature with lyricist Charles Hart (writer of words for "Phantom of the Opera" and more recently "Bend it like Beckham"), Millie Taylor, Professor of Musical Theatre at Winchester University and Alan Jay Lerner expert Dominic McHugh.
Clarke Peters presents this journey of crafting the words for the perfect musical theatre song. Discover the pleasures and pitfalls of a lyricist's life as he takes us through from first thought to the opening night.
Producer: Emma Kingsley.
First broadcast on BBC Radio 4 in March 2016 to mark the 60th anniversary of the musical "My Fair Lady.
Last on
Broadcasts