Main content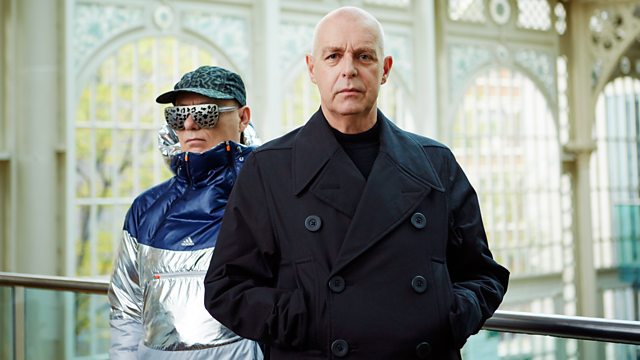 The series continues with a look at the duo's creative partnerships and associations, featuring contributions from Trevor Horn, Johnny Marr and others.
Following on from The Pet Shop Boys standing in on Iggy Pop's 6 Music show, another chance to hear a series first broadcast on Radio 2 in March, marking their 30th anniversary.
With sales exceeding 50-million records and a catalogue of music that spans twelve top 10 studio albums, 40 top 20 singles, and four UK number one records, pet shop boys are the most successful British music duo of all-time.
From pop divas and musical dramas, to Russian battleships and Danish fairy-tales.
This is the story of Pet Shop Boys creative partnerships and associations - on stage and on screen - as told by their collaborators.
The programme considers how and why Neil and Chris contrast their success in mainstream music with new works for ballet, opera and musical theatre. Highlights to include the BBC Prom, A Man from the Future, the ballet, The Most Incredible Thing, the film, Battleship Potemkin, and the stage musical Closer To Heaven.
With contributors including record producer Trevor Horn, writer Jonathan Harvey, musician Johnny Marr, set designer Es Devlin, choreographer Javier De Frutos, designer Mark Farrow, record producer Stuart Price, artist Wolfgang Tillmans, film-maker Sam Taylor Johnson, journalist Chris Heath and Alan Turing's biographer Andrew Hodges.
Presented by Frances Barber
Written and produced by Malcolm Prince.