Main content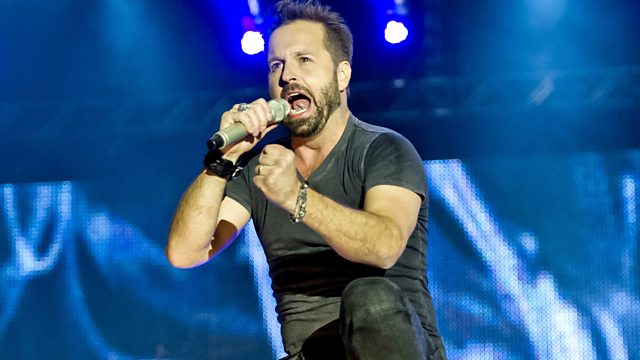 Alfie celebrates Mario Lanza, including historical recordings from I Pagliacci, La traviata and Rigoletto.
Alfie Boe - Britain's favourite tenor presents a short series about his opera heroes - the great voices who have inspired and influenced him throughout his career.
Alfred Giovanni Roncalli Boe or just plain Alfie Boe to you and me was born in 1973 and brought up in the fishing port of Fleetwood. Alfie is the youngest in a family of 9 children - three brothers and five sisters. Alfie's was a happy 70s childhood full of space invaders, action men and space hoppers. As a young lad he rode his chopper bike along the promenade to Blackpool listening to music on his Walkman - remember them.? It's a long way you might think from the opera houses , West End and Broadway productions he graces these days - but the family home was an important factor in his musical tastes and an important influence on his choice of career.
Mr and Mrs Boe had a record player - just a turntable - which one day was updated to a " hi fi" system - radio, turntable, tapes and huge speakers which took up half the living room. Stacked alongside it was the family vinyl collection. Young Alfie loved Led Zeppelin and Pink Floyd as well as Elvis and the Beach Boys. His mother liked Alma Cogan and Val Doonican . So it was an eclectic mix of LPs to choose from. Sunday lunchtimes were always an important part of the family week and whilst the children helped their mother cook the weekly roast Alfie's father would play a selection of his favourites . Everyone has a seminal moment in their life - and for Alfie it was when his father played him a recording by the operatic soprano Maria Callas. "I had never heard anything like it before - such a powerful and emotional performance".
In this 3 part series Alfie Boe looks at the lives, loves, divas, disasters, tantrums and triumphs of 3 of his opera heroes - Maria Callas, Mario Lanza and the great Enrico Caruso. And he's going to tell it warts and all.
In this final programme Alfie recalls the life and career of a tenor who launched the record music industry and was the first man to record a million selling record. His name was Enrico Caruso. From a Naples street singer to a top opera star; a gifted cartoonist and collector of coins, stamps, watches and snuff boxes. He sang at every Met Opera opening night between 1903 and 1920 - a record only broken in 1999 by Placido Domingo. The programme includes historical recordings by Caruso from I Pagliacci, La Traviata and Rigoletto.
More episodes
Next
You are at the last episode