Main content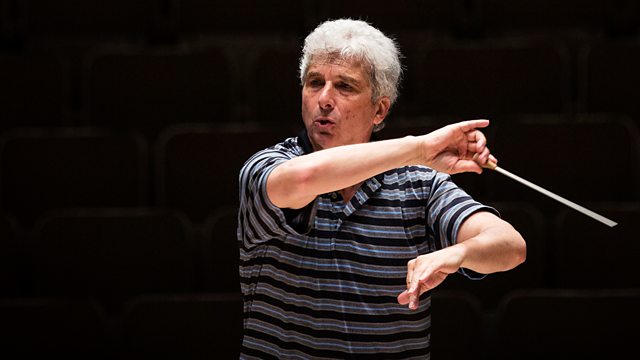 Royal Scottish National Orchestra - Szymanowski, MacMillan, Berlioz
Royal Scottish National Orchestra under Peter Oundjian. James MacMillan: Little Mass. Szymanowski: Violin Concerto No 2 (soloist: Nicola Benedetti). Berlioz: Symphonie fantastique.
In a year-long celebration of the 125 years of the Royal Scottish National Orchestra, Peter Oundjian takes the helm for a colourful evening of romance, drama and sheer sensuous beauty. Nicola Benedetti performs the Szymanowski Violin Concerto which has become synonymous with her name since her performance of this work at the final of the Young Musician of the Year competition in 2004. James MacMillan's substantial 'Little Mass' which received its first performance last year in Liverpool enjoys a reprise on home turf in this performance with the sparkling young RSNO junior chorus
James MacMillan - Little Mass
Szymanowski - Violin Concerto No 2
8.30 Interval
MacMillan - From Ayrshire (from CD 'Mendelssohn, MacMillan, Mozart')
Nicola Benedetti, violin
Academy of St Martin-in-the-Fields
James MacMillan, conductor
Mahler - Piano Quartet in A minor (from CD 'The Silver Violin')
Nicola Benedetti, violin
Tom Dunn, viola
Leonard Elschenbroich, cello
Alexei Grynuk, piano
8.50
Berlioz - Symphonie fantastique
Nicola Benedetti, violin
RSNO Junior Chorus (Christopher Bell, choirmaster)
Royal Scottish National Orchestra
Peter Oundjian, conductor.