Main content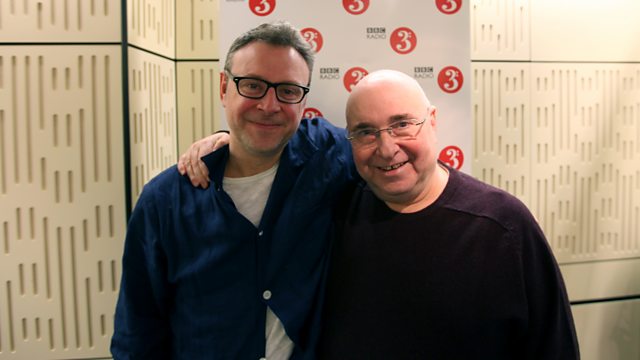 Friday - Rob Cowan with Lee Hall
With Rob Cowan. Including My Favourite French Operetta; Schubert: Fantasia in F minor; Artist of the Week: Gennady Rozhdestvensky, featured conducting Prokofiev's Symphony No 7.
9am
My favourite... French operetta. Rob taps into his lighter musical side as he selects highlights from five of his favourite operettas. Rob chooses music by the grandfather of operetta, Jacques Offenbach, as well as works by composers including André Messager and Charles Lecocq.
9.30am
Take part in today's challenge: listen to the clues and identify the mystery music-related place.
10am
Rob's guest is the playwright and screenwriter Lee Hall. Lee's Oscar-nominated screenplay for the film Billy Elliot went on to become a Tony and Olivier Award-winning stage musical. He has also written plays including the critically acclaimed The Pitmen Painters, and has adapted works ranging from Shakespeare in Love to Brecht's Mother Courage and Alan Warner's The Sopranos. Lee will be sharing a selection of his favourite classical music with Rob, every day at 10am.
10:30
Rob places Music in Time. The spotlight is on large-scale Romantic music brought into the drawing room - Schubert's four-hand piano duet, the Fantasia in F minor.
11am
Rob's Artist of the Week is the Russian conductor Gennady Rozhdestvensky. Rozhdestvensky made his debut at the Bolshoi Theatre when he was just twenty years old, conducting Tchaikovsky's The Nutcracker. He went on to become chief conductor of the Bolshoi Theatre, as well as the conductor of the Moscow Radio Symphony Orchestra before leaving Soviet Russia in the 1970s for Stockholm and then London. There he took the role of chief conductor of the BBC Symphony Orchestra. Throughout the week Rob plays a selection of Rozhdestvensky's recordings, covering a wide range of Romantic repertoire from Glazunov to Prokofiev.
Prokofiev
Symphony No.7 in C sharp minor Op.131
USSR State Radio and Television Symphony Orchestra
Gennady Rozhdestvensky (conductor).
Mystery Place
Answer: The Sistine Chapel
Time Travellers: the podcast