Main content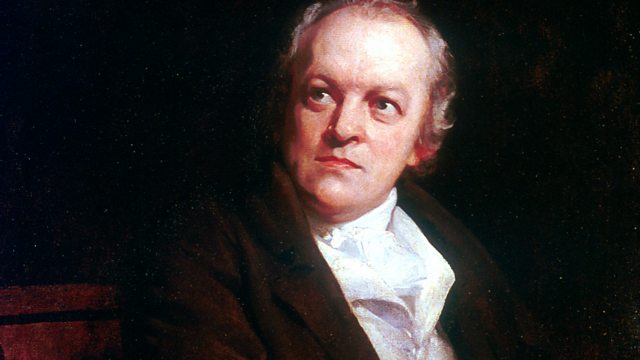 Blake in Lambeth
By Tim Wright. The poet and visionary William Blake meets a young woman on the streets of present-day Lambeth. With Toby Jones as Blake and Kirsty Oswald as Hope.
One night in present-day Lambeth a rootless young woman meets a wild-eyed man who sees things others can't. What she doesn't know is that this is none other than the poet and visionary William Blake, out of place and out of time.
Lambeth, South London in 1794. William Blake is in the middle of composing his first illuminated work of biblical prophesy, The Book of Urizen. It's a turning point in his career - or rather the point where Blake begins to realise he has no career at all, just a series of mindless, cash-in-hand engraving jobs. He's in his mid-30s and it's becoming clear he's not going to be a great society painter, his poetry isn't going to make him famous or rich, and his political and religious beliefs are entirely out of step with the establishment. He needs to choose between making a basic living, settling down and starting a family or retreating fully and firmly into his own visionary world, dedicating himself entirely to his art and condemning his wife Catherine to a life of poverty and childlessness.
Blake in Lambeth was made on location in Lambeth, with some scenes recorded in the Blake Garden of Roots and Shoots, a charity which provides vocational training for young people from the inner city, mainly from the London boroughs of Lambeth and Southwark.
Written by Tim Wright
Sound design by Alisdair McGregor
Directed by Jeremy Mortimer
Executive Producer: Joby Waldman
A Somethin' Else production for BBC Radio 4.
Credits
| Role | Contributor |
| --- | --- |
| William Blake | Toby Jones |
| Catherine Blake | Jo Joyner |
| Hope | Kirsty Oswald |
| Henry | Tom Hanson |
| Writer | Tim Wright |
| Director | Jeremy Mortimer |