Main content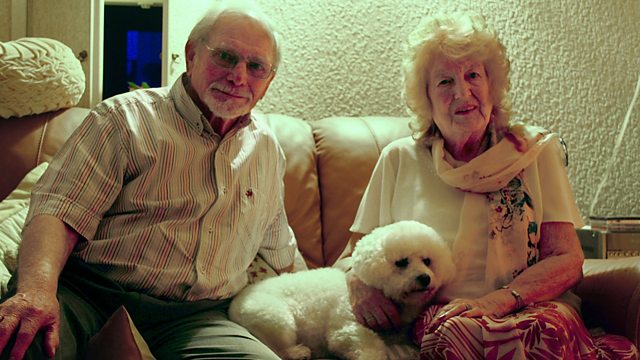 The Perfect Strangers
Documentary. Alan Dein presents the story of Mo and Jo, two ordinary Somerset pensioners who, by sending packages and letters to troops in Afghanistan, are now honorary Gurkhas.
Pensioners Maurice Benton and Joanne Goody-Orris (better known as Mo and Jo) have a story to tell. For 10 years they sent thousands of parcels to soldiers containing small but essential gifts and personal letters written by Jo. In return the couple received thousands of letters back, thanking them for their support and sometimes detailing what life in Afghanistan was like. One letter dubbed them 'the perfect strangers'.
Alan Dein spends a day with Mo and Jo, and talks to them about what has driven them to make this extraordinary gesture to the soldiers overseas. We hear the letters they wrote, and introduce them to some of the soldiers who received their letters.