Main content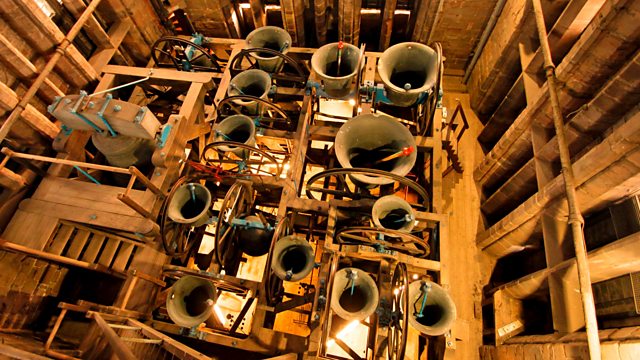 Holy Trinity, Penn, Buckinghamshire
Church bells from Holy Trinity in Penn, Buckinghamshire.
From Holy Trinity Church Penn, Buckinghamshire.
The tower contains a peel of 6 bells, 3 of which (including the tenor weighing 10 hundredweight in the key of G sharp) were cast by Samuel Knight of Holborn in 1702. The three other bells are from the Whitechapel Foundry of Mears and Stainbank and were cast between 1894 and 1919. In 1883, the Vicar proudly reported that with the tower being 600 feet above sea level, thirteen counties could be seen. This week we hear them ringing Plain Bob Doubles.