Main content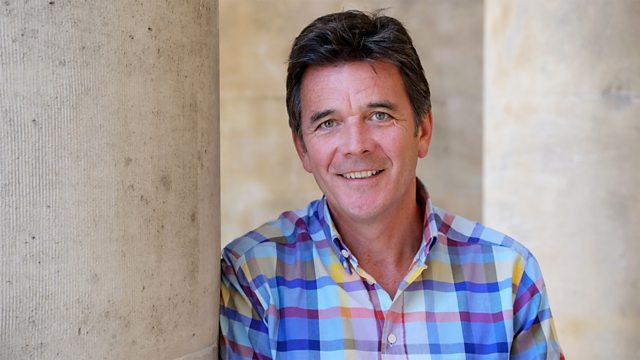 Preventive HIV therapy, Sugar tax, Bowel cancer, Surgery
The average five-year-old consumes their own body weight in sugar every year, but will the new sugar tax change this? Dr Mark Porter and Dr Margaret McCartney examine the evidence.
The average five-year-old consumes their own body weight in sugar every year in this country - a scary illustration of the scale of the sugar problem. The new sugar tax is supposed to tackle this, but what's the evidence that a tax on sugary drinks alone will make a difference? Dr Margaret McCartney reviews the evidence from other countries, which have also used fiscal measures to nudge their populations into eating a healthy diet.
PrEP - pre-exposure prophylaxis - is the latest advance in the ongoing battle against HIV. Studies show this preventive HIV therapy can reduce the risk of HIV infection by 86%. So the announcement by NHS England that it wasn't its responsibility to commission the drug has been met by shock and disappointment. Sexual Health and HIV consultant, Dr Jake Bayley, tells Mark that PrEP is a game changer in preventing HIV in high risk groups and the news that it won't be rolled out nationally, as expected, means the UK is falling behind in HIV prevention.
"We don't like to talk about our bottoms", Maureen Williams tells Inside Health is one reason why take up of bowel cancer screening across the country is so patchy. Maureen was one of the first people to receive the faecal occult blood test ten years ago as part of the roll out of the bowel cancer screening programme and despite having no symptoms, they found early stage bowel cancer. Ten years later Maureen campaigns for people to complete and return the potentially life-saving test. The clinical head of the Scottish Bowel Cancer Screening Programme talks to Mark about the new, simpler screening test called FIT, the Faecal Immunochemical Test, due to be rolled out in Scotland, and perhaps soon in the rest of the UK as well.
Researchers in Taiwan have concluded that most patients who undergo surgery can start showering 48 hours after an operation - a finding that flies in the face of traditional thinking that scars need to be kept dry and under a dressing for a week or more, before getting wet. Consultant Surgeon Nicholas Markham from North Devon District Hospital details the dramatic changes for patients undergoing surgery, including keyhole surgery, changes in the use of anaesthetic, access to food and water and bed rest.
Programme Transcript - Inside Health
Downloaded from www.bbc.co.uk/radio4 
THE ATTACHED TRANSCRIPT WAS TYPED FROM A RECORDING AND NOT COPIED FROM AN ORIGINAL SCRIPT.  BECAUSE OF THE RISK OF MISHEARING AND THE DIFFICULTY IN SOME CASES OF IDENTIFYING INDIVIDUAL SPEAKERS, THE BBC CANNOT VOUCH FOR ITS COMPLETE ACCURACY.
INSIDE HEALTH
Programme 11. – Preventive HIV therapy, Sugar tax, Bowel cancer, Surgery
TX:  22.03.16  2100-2130
PRESENTER:  MARK PORTER
PRODUCER:  FIONA HILL
Porter
Coming up today:  Reducing the spread of HIV- sexual health campaigners have reacted with disbelief to news that the wider use of a preventive HIV therapy - known as PrEP - is not being introduced, despite the treatment being widely regarded as a game changer.
Clip - Bayley
This morning I was disappointed to be working in a country where it seems like HIV prevention is not taken seriously compared to many other countries HIV prevention is taken very seriously and it seems the UK seems to be falling behind, which is massively bitterly disappointing for HIV doctors like myself.
Porter
More on PrEP, how it works, and for whom, later on. As well as a new bowel cancer screening test in Scotland that experts hope will improve uptake among the 50% of those eligible who currently seem reluctant to get involved.
Clip - Maureen
I think some people are just frightened, they don't want to know if there's anything wrong because I've had that said to me when I've said to people about doing the test.  And other people just don't like the idea of doing it because of what it is.  It's your bottom, we don't talk about a bottom – I don't know.
Porter
And why keeping wounds dry is the latest piece of accepted wisdom to be discarded in the quest to get surgical patients back on their feet as quickly as possible after their operation.
But first sugar or more accurately, the sugar tax that the Chancellor has said will be introduced in two years' time on soft drinks with more than 5 grams per 100ml. A typical can of cola containing more than double that and fruit juices and milk based drinks are to be exempt.
There is no doubt we take in far too much sugar as a nation - according to Public Health England the average five year old now consumes their own bodyweight in the stuff every year.  But will the tax make a significant impact? Dr Margaret McCartney has been taking a look at the evidence. Margaret, where else has this been tried?
McCartney
Well there's several countries in the world that have tried this or something similar to this their best example is Mexico.  And in Mexico obesity is a big issue, a third of children are overweight or obese, 70% of adults are overweight or obese and there's a high prevalence of diabetes as well.  So they felt as though they have to do something about it and from January 2014 they added 1 peso per litre on non-dairy or non-alcoholic drinks with added sugar and they put an 8% tax on to non-essential energy dense foods – so treats in other words, they put a tax on that as well.  And there's been research done that has shown that that price change has changed people's buying habits in Mexico.
Porter
And has that change been across the social spectrum and what impact has that had on the nation's weight or is it too early to tell?
McCartney
It's too early to tell.  So there definitely has been a change in purchasing habits and there was a study published in 2015 in the BMJ that looked at 50,000 Mexican families and what happened next.  And what they found was that purchases of sugared drinks decreased and purchases of un-taxed bottled water increased.  And this was an effect that was seen across all parts of the socioeconomic grouping scale, particularly in poorer families.  So that change seemed to be most marked in people that had less money to start off with.
Porter
So that's a good effect.
McCartney
That's the idea, the problem is that we don't know what's going to happen next, so there's all kinds of unintended consequences can happen sometimes when you do these kind of public health interventions.  I personally support the sugar tax but I think we need more detail – what's going to happen next.  And I have to say I'm a bit disappointed having gone to look at the evidence from other countries that have tried to do something similar.  So, for example, Finland in 2011 they put a tax on soft drinks, sweets, chocolates and ice cream – that seems to be going to be repealed in 2017 but there's very little quality evidence about the effectiveness or what happened next.  Again Denmark they had a fat tax that was removed after a year or so, it seemed to reduce consumption, there was lots of lobbying by industry and lots of evasion – tax evasion around it, didn't seem to work very well in practice but again there's very little quality data about what the effect was on people.
Porter
One of the criticisms that's been targeted at the proposals here in the UK is that they're targeted specifically at soft drinks.  Because the thing about the Mexico experiment is that it was quite a broad target, I mean they were looking at lots of, if you like, sugary calorific foods weren't they, they weren't focusing just on the soft drinks.
McCartney
Yeah, having said that there is lots of evidence though around soft drink taxing, there's been lots of modelling studies done that seem to signal quite a good chance of having a reasonable effect.  It's this idea that small changes made in a big population over a long period of time will result in mounting benefit to the population.  So I think it is definitely worthy of consideration and further study, absolutely.  But I think I'm just worried that in isolation it might not have a big enough effect.
Porter
But even a hardened sceptic would have to admit that this is a step in the right direction and actually even if it doesn't have a significant impact on consumption it does push sugar up the agenda doesn't it, this awareness and the publicity surrounding its introduction can only but help make people more aware of what they're consuming or what their children are consuming.
McCartney
Yeah, I mean I do support this, I think it is a good idea but I would really like to see the UK making best use of an opportunity to study what goes on here so we can be sure we're not having unintended consequences, that people are steered into different but less good or just as bad choices.  And also being very clear I think about the role of advertising, we are in advertising meltdown I think a lot of the time when it comes to these kind of low nutrition high calorie foods.  I've said it before and it's still true – when I go into the garage to get petrol, on the rare occasions I have to use my car, it is so hard to resist and I've been really good through lent but it's really difficult to get to the till, there's so much stuff on special offer, stuff I really, really like and why is that, do we need to have a real think about what it is that we're allowed to push at people – why and when – it's not about freedom of choice, people are free to choose what they want to have to eat and to drink, it's really about what's put in front of us or what's allowed to be put in front of us first, especially when it comes to our kids.
Porter
Thank you Margaret. And links to the evidence mentioned there are in Margaret's latest blog. See the Inside Health website for further details.
Now you may not have heard of PrEP - pre-exposure prophylaxis - but it is the latest advance in the ongoing battle against HIV and it is in the news this week for the wrong reasons.
Despite exciting new evidence that it helps reduce HIV transmission in the highest risk group – that's men who have sex with men - NHS England has this week distanced itself from plans to make the therapy more widely available. Instead it seems to have passed the buck, and the bill, to local authorities who have been responsible for commissioning HIV prevention services following the recent NHS reforms in England.
Dr Jake Bayley is a Sexual Health and HIV Consultant and he's on the line - a rather poor quality one I'm afraid - from his clinic. Jake you are speaking to us in a personal, rather than an official capacity, so let's start with your reaction to NHS England's decision?
Bayley
Well last night when I found out that NHS England had declined to run a PrEP nationally I was bitterly disappointed.  We've been waiting for this decision for nearly 18 months and we were expecting for the public to be involved in how to implement this – this really important HIV prevention tool nationally and unfortunately it's not really happened.  So a lot of people, across the UK, are very disappointed with this decision.
Porter
Why is PrEP so important?
Bayley
PrEP is a really, really important new HIV prevention tool, it's probably the best one we've had in the last 10 years or so.  PrEP has shown to be 86% effective at reducing the rate of acquiring HIV, if you're high risk for example, that's a massive reduction.  So this really is a game changer in the world of HIV prevention.
Porter
How does it actually work and how do people take it?
Bayley
PrEP works by taking a pill, one tablet once a day, or you can take it before and after risky sex for example, which both have the same effectiveness, about 86% or so.  And then that will hopefully – the drug stops the HIV from replicating if you are exposed and therefore prevents you getting HIV or at least reduces your risk significantly.
Porter
You say take it before and after risky sex – playing devil's advocate I mean the obvious thing to do would not to be engaged in the risky sex in the first place.
Bayley
We always advocate across the sexual health profession to use condoms and to protect yourself against HIV and other STIs and get checked out regularly.  But in this case the message of using condoms has been there since the 1980s and the numbers of, for example, gay men which HIV are going up each year.  So just in 2014 alone there were nearly three and a half thousand new diagnoses of HIV in gay men.  So the message we're trying to promote this but I don't think it's working as well as we'd like it to and PrEP could potentially change or significantly impact the numbers of new diagnoses per year.
Porter
Looking at men who have sex with men, what sort of proportion of men do we think are engaging in this risky practice, is it common?
Bayley
Yes it's more common than you think.  So a number of studies have shown gay men consistently use condoms only 50% of the time.  People make mistakes, condoms split, condoms fail, people sometimes can take recreational drugs or too much alcohol, people make mistakes and we're there to support them, reduce their risk of HIV and other STIs, which is why you should get checked out regularly with HIV tests and other STIs.
Porter
How costly is PrEP?
Bayley
PrEP is – if you bought it privately for example – it's about £400 per month, so that's very expensive and very out of a lot of people's budgets, which creates like an unequal kind of access for PrEP, so if you've got money you can afford PrEP.
Porter
It would appear from NHS England's current stance that they're basically saying the bill will need to be footed by local authorities, do you think that's going to happen?
Bayley
The problem with footing the bill from the local authorities is after the 2013 Health and Social Care Act the commissioning of sexual health services now sits with the local authority and I'm sure as everyone listening knows they've had to take massive cuts over the last year or so, in year and for the next five years at least.  So we're struggling to maintain our services as it is, let alone an extra pressure of providing PrEP in our services, where we also have to test for HIV, chlamydia, syphilis and gonorrhoea as well.  So it's going to be a massive pressure on sexual health clinics across the country.
Porter
Do you think it essential that NHS England fund this otherwise it's not going to happen?
Bayley
Personally, my personal opinion, I think that it's vitally important that they fund this.  The numbers of new diagnosis of HIV in, for example, gay men is increasing year on year and that is indisputable and this could significantly impact the number of new diagnoses per year and I think personally it could save a lot of money in the future.  NHS England need to – well the longer strategy or solution to invest in public health to prevent HIV rather than spend lots of money on expensive HIV treatment once they've already got the infection.
Porter
What's happening in the rest of the world?
Bayley
The FDA approved PrEP for use in America about two or three years ago.  France has approved it.  It's used in Canada and also it's used in Kenya as well, so a lot of the countries across the world are way ahead of the UK.  And it seems the UK – seems to be falling behind which is massively, bitterly disappointing for HIV doctors like myself.
Porter
Dr Jake Bayley.  Well NHS England has issued a press release saying that it is "committed to working with local authorities" and other stakeholders "as further consideration is given to making PrEP available for HIV prevention." And, to that end it, "will be making up to £2 million available over the next two years to run a number of early implementer test sites."
As ever, there are more details on PrEP on our website.
Now, bowel cancer and a new screening test that experts hope will encourage more people to take part in the NHS programme. Bowel cancer is the fourth most common cancer in the UK with just over 40,000 new cases every year.
The screening programme is 10 years old and a problem shared by all parts of the UK is relatively poor uptake - a problem exacerbated by the nature of the test. To be included participants have to collect a sample of their stool for a faecal blood test that looks for tiny traces of blood. And well that puts some people off.
But not Maureen Williams who was one of the first people in the UK to receive a testing kit, and eternally thankful that she sent it back.
Maureen
I was just coming up to my 70th birthday and quite excited about the party etc. and through the door popped this little envelope about doing a screening test for bowel cancer.  I didn't know anything about bowel cancer, was perfectly healthy and couldn't see any reason why I wouldn't do the test.  It was quite simple to do, quite hygienic and then within a week I got a letter back to say the test wasn't clear and could I please do another one.  And again that came back really quickly to say that they would like me to go to hospital to have a colonoscopy, not to worry and it was then that I was pretty sure there was something wrong.  Immediately I went for then a CT scan and then they made an appointment for me to see a surgeon.  He explained what the operation would be and then they did confirm that it was bowel cancer but it was an extremely small lesion, one lesion and the fact it had been picked up so quickly it was pretty good news.
I went in, had the operation and because it was picked up so early I didn't need to have a bag, I didn't need any chemo or radiotherapy afterwards.  All I would say to anyone is please go and do this test because I had no symptoms whatsoever, totally healthy and that was what showed up.
Porter
Professor Bob Steele helped to develop the UK Bowel Cancer Screening Programme and is now Clinical Director of the Scottish Programme which is switching to a simpler screening test. Bob, before we discuss that, can you explain a bit more about the conventional test that Maureen did?
Steele
Yes certainly.  It's a card that is sent through the post and it contains six little windows with paper-like blotting paper impregnated with chemicals.  And the idea is that the person who's been invited for screening uses a little stick, which is provided, with the card to smear very small amounts of their own bowel motion on to the little windows on the card.  And they're asked to do that on three separate occasions.  And then they seal the card, put it in the envelope that's provided and send it back to the screening centre.  And the purpose of this is to detect small traces of blood in bowel motion.
Porter
And it works on the theory that if you do have a tumour in your bowel it can bleed and that's what you're looking to detect.
Steele
That's exactly right, yes, yes.
Porter
Of the people that get a positive result, so that blood is found, traces of blood are found in their stool, how many of them will actually have a cancer?
Steele
Approximately 10% will have cancer but another 40% will have what we call an adenoma.  And an adenoma is a precursor of cancer and they can actually be removed at the time of a colonoscopy.  And we now have definitive evidence that removing these will actually prevent bowel cancer from developing.  So part of the reason for screening is not just to detect cancer early but it's also to attempt to prevent it by finding these precursor lesions, called adenomas.
Porter
The idea of the FOB test is to pick out the people that you need to do a colonoscopy on, so is that the next stage for everyone who has a positive test?
Steele
Yes, yes.  If the test is positive, definitely positive that is, they will be invited for a colonoscopy.
Porter
Looking at the UK wide programme, I mean it's been a decade or so now since it was rolled out, what sort of impact has it had?
Steele
We've actually done some research in Scotland on that and what we can see is that by being invited for bowel cancer screening it would reduce the risk of dying from the disease by about 10% and if you actually participate in the screening and do the test then it reduces your risk of dying from the disease by almost 30%.
Porter
Have you looked at it in terms of number of lives that might have been saved?
Steele
Yeah I mean I think in Scotland we would reckon in the region of 750 a year and in England there would be an increased number.  The projections from the knowledge that we already have we would reckon about every year in the UK there'd be about three and a half thousand, something like that.
Porter
Maureen has taken it on herself to work with the charity Beating Bowel Cancer to try to persuade as many people as she can to do the test and send it off.  But there are some who just won't.
Maureen
I think some people are just frightened – they don't want to know if there's anything wrong – because I've had that said to me when I've said to people about doing the test.  And other people just don't like the idea of doing it because of what it is.  People won't discuss that whether it is because of what it is – it's your bottom, we don't talk about a bottom – I don't know but I do think it's very, very silly because if you could see me – I'm fit and healthy – and I wasn't young when it happened and here I am still leading a lovely life.
Porter
Bob, looking at the UK as a whole, what sort of uptake has there been, what proportion of people invited to enter the bowel cancer screening programme send back samples?
Steele
It's about 50%, it varies from place to place but overall it's around about 50%.
Porter
That's not great.
Steele
No it's not great and if we look at the underlying reasons we find to start with that there's a very strong relationship with deprivation.  So people who are poorer and come from more deprived backgrounds are less likely to take up the screening test.  And paradoxically they're at higher risk of the disease.  And likewise men are less likely to do it then women and again men are more likely to have the disease than women.  So we've got a problem there.
Porter
Is that partly education and awareness then, is that a factor, is that what you think?
Steele
Yeah, we've done a fair bit of research in to trying to find out why people don't do it and the main reasons I think are firstly people say they forget, secondly they're actually scared of a cancer diagnosis and thirdly there is the issue of disgust and it's not a particularly pleasant thing to have to do.  So I think the area around the fear of a cancer diagnosis is extremely important because it's important for people to understand that an early bowel cancer diagnosis is actually much less of a problem than, for example, developing heart disease or chronic lung disease or even advanced diabetes.  So I think we've got a bit of work to do in terms of education.
Porter
Now in Scotland you're rolling out a new test which might help address some of those concerns.  Could you explain what's happening?
Steele
Yes, it's called – the name is a Faecal Immunochemical Test and it's rather a mouthful but it basically means that it's a test that uses antibodies against human haemoglobin to detect the blood and it's a much more accurate test than the previous test.  The other thing is is because it's more sensitive for blood we only have to do it once, we don't have to ask people to do it three times.  And the system for actually collecting the sample of bowel motion is a lot easier and more hygienic.  So again we have trialled this in Scotland and we found that it increased the uptake by about 8%, which doesn't sound huge but in terms of population screening terms it's a lot of people.  So actually modifying the test has an effect.  And we've also seen that that effect is biggest in people from deprived communities and in men, so in fact using this test goes some way towards alleviating the differences.
Porter
You say Scotland are introducing this test, what's happening in the rest of the UK?
Steele
Well the National Screening Committee has recommended that England introduce it as well, so I don't know the green light's actually been pressed but it will almost certainly take place in England and also in Wales and Northern Ireland.
Porter
Professor Bob Steele. And Scotland is not the only innovator in bowel cancer screening - England is currently rolling out a routine camera test to look at the colon for everyone when they reach the age of 55. Something we hope to report on soon.
Unusual things tend to interest us here at Inside Health so it should come as little surprise that a study looking at when it was safe for patients to shower after surgery caught our eye.
Researchers in Taiwan concluded that most patients who undergo surgery can start showering 48 hours after their operation - a finding that flies in the face of traditional thinking that scars need to be kept dry and under a dressing for up to a week or so before getting wet.
Good news for patients, and a finding that got us thinking just how much surgical practice - and convention - has changed over the last 30 years. Nicholas Markham is a Consultant Surgeon at the North Devon District Hospital. Was he surprised by the shower study findings?
Markham
Well I was surprised in the sense that I thought a lot of people were doing it already.  And in fact I've been doing it for a very long time and I never realised that that actually probably wasn't a sort of accepted practice.
Porter
But I still see patients now in surgery, they come in and say well I was told not to get this wet for seven days, seems to be fairly standard advice but you're saying that there's no science behind that really?
Markham
Well I don't think there is any science behind it but more importantly I think that the problem of leaving wounds under dressings is that they just kind of fester or can and I think fresh air is much better.  As long as you don't rub the wound or perhaps use soaps or stringent agents I think they do really well.  And of course not having dressings means that they're freer to move as well.
Porter
There's been a lot of changes during both of our careers in the field of surgery and keyhole surgery's been the biggest one.
Markham
Yeah, I mean it has been extraordinary really because I remember how, for instance, when you had your gallbladder taken out in the sort of '80s, which is the era when I was training, you would have a six/eight inch long scar, you'd be in hospital for a week, you'd have a tube down your nose to keep your stomach empty and you'd be in quite a lot of pain, which would be difficult to control.  And when you think of what happens now where people come in and they have keyhole surgery, so through three or four – usually four – small holes, they have exactly the same operation done but they can go home the same day and they can start eating and drinking within a few hours.  So it's a real fantastic change for patients.
Porter
This eating and drinking thing is another issue.  I mean I remember getting patients in, they'd often come in a day before their procedure, they'd be starved for long periods, they were starved for long periods afterwards, we used to give them sips of water and gradually build them up.  The rationale behind that was what?
Markham
Well a lot of the anaesthetic agents and the surgical manoeuvring, if you will, inside a patient's abdomen would tend to make the guts, what I call, go on strike and not work very well.  So if you fed the patients the food wouldn't go anywhere and they'd up being sick, which was very unpleasant.  But things have changed insofar as the drugs that anaesthetists use don't make the guts go into spasms or into inactivity so much.  And of course with keyhole surgery we don't, as it were, interfere with the bowel very much, unless we're doing bowel surgery, but even then the amount of touching of the bowel is minimal and so you don't get that guts going on strike business.  And as people have realised that you can then feed people much earlier we've changed the way we force people to sit and do nothing for days on end.
Porter
Surgery's a team job, lots of people involved in that, but the one who very rarely gets a mention is the anaesthetist and there's been a significant change there and that's presumably helped you do your job as well.
Markham
It really has and I mean it's really important to stress that it's actually not just the anaesthetist, the way the patients are prepared now by the nurses, the way they're looked after afterwards by the nurses and early physios and mobilisation and so on.  But anaesthetists have been absolutely the bedrock of this because they use different drugs which don't have so many side effects, they don't put tubes down people's throats so much now to help them breathe, they use a different sort of device which isn't nearly as invasive.  They're very much into using a combination of local anaesthetic, so that's anaesthetic used around the wounds and the bits that are painful as well as obviously general anaesthetics.  Although a lot of operations now are not done with general anaesthetics that used to be in the past.
Porter
Because if you're sending a patient home the same day after one of your keyhole gallbladder operations they've got to be clear of the anaesthetic as well haven't they.
Markham
They have but obviously the anaesthetic does take time to clear but if you're not giving a lot of it and if you're giving drugs which have less side effects then the patients will wake up quicker, they'll be much more likely to be free of nausea and vomiting and sedation and they'll be pain free.  So it's – everybody's a winner.
Porter
There are lots of reasons why people might not want to spend a long time in hospital but there's quite a sound medical surgical reason as well isn't there, I mean it's not the safest place to be.
Markham
No, I mean hospitals are undoubtedly the safest place to be if you're acutely ill but I think we all recognise now that the sooner people are safe to leave and as long as the environment to which they're going is a safe place the less risks they incur by staying in hospital.  I mean hospitals are full of ill people, there are infections that they can pick up and it's just not the sort of place where you'd want to go and spend a holiday is it, so for most people getting home early is good as long as the home environment is appropriate. And the more we can move people through the dangerous or potentially dangerous places in hospital the better.
Porter
I mean the other thing that's changed is our attitude towards rest, I mean we used to put people in bed and leave them there and we now try and get them up and up and about as soon as possible because being in bed is not good for you, particularly if you're older.
Markham
No, that's true and I do a lot of hernia surgery and always the tradition had been with hernias that you rested for several weeks before you even lifted a coffee cup almost.  I now tell my patients you can go and do as much as you want, as soon as you like, as long as you don't do contact sport or anything particularly crazy like that.  And I think there's really good, maybe only anecdotal, evidence that people who get going early do much better because they don't wait until they're sort of so stiff from lack of activity that then activity becomes itself a problem.  So I'm very keen that people don't rest more than they – I mean clearly they have to rest a little but not over-rest for sure.
Porter
Maybe that perhaps the surgical wards of the future won't have any beds at all.
Markham
Well then I really will be out of a job I suppose.
Porter
Surgeon Nicholas Markham who I suspect will be round for a bit longer yet.
If you were hoping to catch the item on adjusting for confounding factors in research then I apologise - we didn't have enough space to squeeze it in this week
I do, however, have time to tell you about next week's programme - the last in the current series - when I will be examining the impact of the NHS over 40 health checks, and finding out why leading fertility experts are calling for the family to be put back into family planning.
ENDS