Main content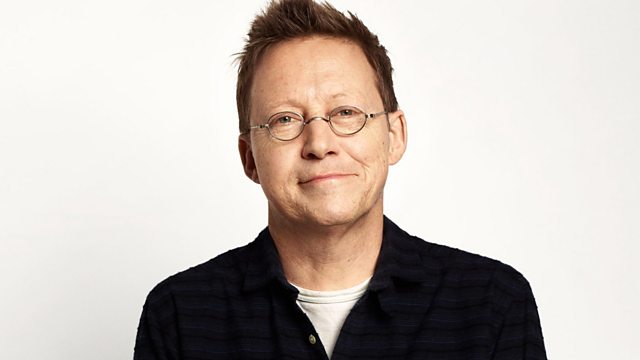 a-ha and Foodie Thursday
a-ha chat to Simon ahead of their In Concert for Radio 2, and resident cook Nigel Barden makes Grandpa Beard's upside-down ginger cake for Foodie Thursday.
A-Ha are live in the studio to chat to Simon ahead of their In Concert with Jo Whiley in the evening.
The multi-platinum selling band are the biggest music export to come out of Norway going on to sell over 80 million records. Their latest single Objects In The Mirror is the fourth from their new album 'Cast In Steel', which was released last Summer. The band also have a best of out called 'Time & Again' where you can get all their hits in one package. As well as this...they are on a HUGE European Tour with some UK dates in Manchester, London, Glasgow and Birmingham. Go here for more details: http://a-ha.com/
PLUS Nigel Barden makes 'Grandpa Beard's Upside-Down Ginger Cake' dish. Plus, Simon has another one of your confessions for the collective to mull over.
Grandpa Beard's Upside-Down Ginger Cake
by Annie Bell from Annie Bell's Baking Bible (Kyle Books)
This recipe was given to me by some good friends, Kate & Alex Beard, who are great cooks.  It is divinely sticky, quite the most wicked among the ginger cakes.  Surprisingly, perhaps given how many recipes handed down over the generations within a family travel down the female line, this originates with Grandpa Beard, rather than Grandma.
Makes 1 x 20cm cake
Prep time 15 mins
Cooking time 40-50 mins
For the Topping
50g unsalted butter
100g light brown sugar
1 x 400g tin of pear halves drained
a few walnut halves
For the Cake
125g plain flour
½ tsp bicarbonate of soda
1 tsp ground cinnamon
1 tsp ground ginger
¼ tsp grated nutmeg
pinch of ground cloves
¼ tsp fine sea salt
1 medium egg
125g light brown sugar
90g black treacle
125ml soured milk (simply add a few drops of lemon juice to fresh milk)
50g unsalted butter melted
Kit
20cm non-stick cake tin with a removable base, 7cm deep
Baking tray
Little Extras
crème fraîche to serve (optional)
Method
Preheat the oven to 180C/160C fan/gas 4.
To make the topping, gently melt the butter in a small saucepan, add the sugar and stir for 1-2 minutes.
Smooth over the base of a 20cm non-stick cake tin with a removable base, 7cm deep.
Arrange the pears on top, cut side down, with a few walnuts around the outside, flat-side down.
To make the cake, sift the flour, bicarb and spices into a bowl and add the salt.
Blend the egg, sugar, treacle, soured milk and butter in a separate large bowl and fold in the flour mixture.
Beat with a wooden spoon for 1 minute, then pour the mixture over the fruit in the tin. 
Place on a baking tray and bake for 40-50 minutes, until a skewer inserted at the centre comes out clean.
Remove from the oven, run a knife around the edge, and set aside to cool for about 10 mins.
To serve, remove the collar and invert the cake on to a plate or cake stand.
Enjoy warm or at room temperature (but avoid chilling) with an optional dollop of crème fraîche on the side.