Main content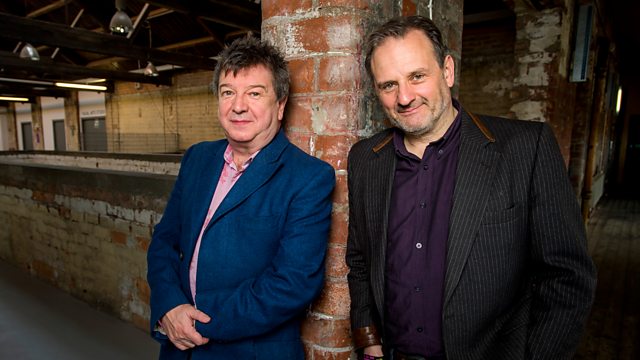 Karl Bartos
Mark Radcliffe and Stuart Maconie are joined by electro pioneer Karl Bartos.
Mark and Stuart's guest today is electro-pioneer Karl Bartos. Between 1975 and 1990, he was, along with Wolfgang Flür, an electronic percussionist in the electronic-music band Kraftwerk. He was originally recruited to play on Kraftwerk's US "Autobahn" tour. In addition to his percussion playing, Bartos was credited with songwriting on the Man-Machine, Computer World, and Electric Café albums and sang one lead vocal on the latter. He Bartos left Kraftwerk in August 1990,and founded founded Elektric Music in 1992. This new project released the Kraftwerk-style Esperanto in 1993, and then the more guitar-based Electric Music in 1998. In between the two albums, Bartos collaborated with Bernard Sumner and Johnny Marr on Electronic's 1996 album Raise the Pressure, and co-wrote material with Andy McCluskey of OMD. He's here to talk about his forthcoming album. He's also writing his autobiography which is due out later this year or early 2017, so maybe he'll tell us some tales from that...!
As well as this, you, the gentle listener, could gain office fame by getting the links between the tracks in Teatime Themetime or try your chances on The Chain, where you yes YOU might even get your voice on the actual 6 Music DABwaves!