Main content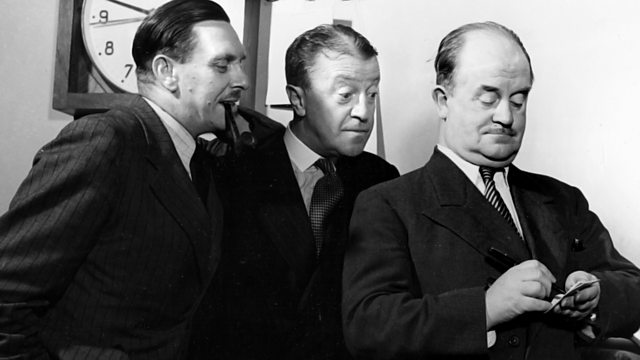 From 24/06/1943
When Tommy Handley finds his hotel is full of animals, he decides to start a circus. With Paula Green. Wartime comedy from June 1943.
When Tommy Handley finds his wartime hotel is full of animals, he decides to start a circus.
ITMA proved to be one of the BBC's most popular radio comedies ever produced. It was first transmitted just before the start of the Second World War in 1939 and ran to 1949. Domestic audiences topped 20 million, and the audience worldwide was said to number 30 million. It starred Liverpudlian comic Tommy Handley, who with Ted Kavanagh created the series named after the phrase newspapers often used to describe Hitler: It's That Man Again!
The original setting on a ship was deemed inappropriate once war broke out, and was replaced with the Office Of Twerps, with Tommy as Minister of Aggravation and Mysteries. Other settings followed - a seaside resort, and a war factory which by 1943, for this run of episodes, had been turned into a hotel.
Featuring a host of supporting characters including Dorothy Summers as Mrs Mopp and Jack Train as Colonel Humphrey Chinstrap.
Producer: Francis Worsley
First broadcast on the BBC Home Service in 1943.