Main content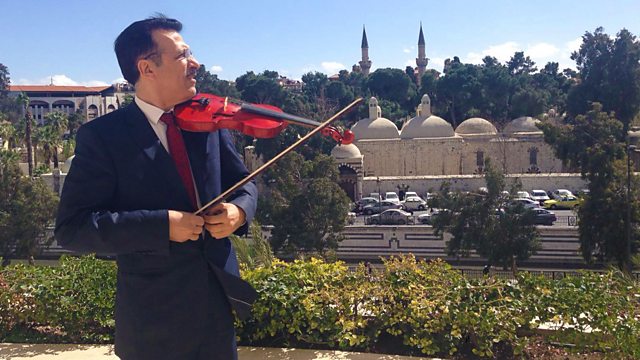 18/03/2016
Marking five years since the start of the conflict, Lyse Doucet talks to those whose lives have been changed by events in Syria.
Lyse Doucet talks to those who have survived - or are surviving - the conflict in Syria.
Five years ago, protests in Syria as part of the Arab Spring, were put down with violence by the Syrian Government. The mass protests quickly became an armed rebellion, with increasing sectarian involvement. As the conflict escalated, other countries became involved with Russia commencing air strikes in September 2015, and areas of the country becoming strongholds of so-called Islamic State militants.
The Syrian conflict has changed people's lives irrevocably and, in this series of interviews, they reflect on the situation in which they find themselves.
Episode 5: Abdul Halim Hariri is a musician and also runs one of Aleppo's best known arts and music organisations for young people. Throughout the conflict, and the destruction of his city, he has continued to play, teach and host cultural events. His home city is suffering, but like a mother dying of cancer, he says, she cannot be abandoned.
Producer: David Prest
A Whistledown production for BBC Radio 4.