Main content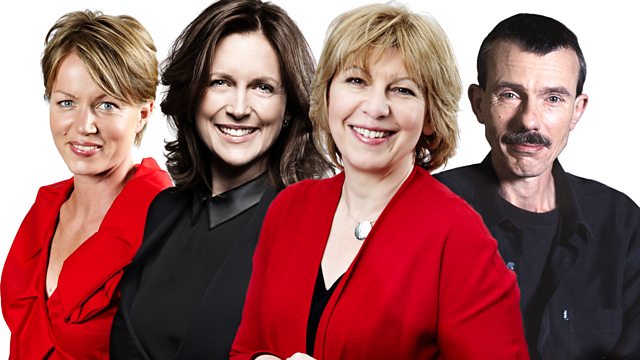 Delius - Koanga
Penny Gore presents a performance of Delius's opera Koanga given at the 2015 Wexford Festival Opera. Plus the Ulster Orchestra in music by Peter Sculthorpe.
Penny Gore presents Delius's opera recorded at the 2015 Wexford Festival Opera.
Koanga, in 3 acts, is based on the novel The Grandissimes by George Washington Cable. Composed between 1895 and 1897, it is considered to be the first opera written about African-Americans. Inspired by the spirituals Delius heard as a 20-year-old working on an orange plantation in Florida, Koanga is powerfully atmospheric - there's more to recommend alongside the concert hall favourite, the dance tune La Calinda. An African prince (Koanga) is sold into slavery in Louisiana and falls in love with a mixed-race maid (Palmyra). He later invokes voodoo in revenge on his masters for the abduction of his bride.
2pm
Delius: Koanga
Koanga ..... Norman Garrett (baritone)
Palmyra ..... Nozuko Teto (soprano)
Simon Perez ..... Jeff Gwaltney (tenor)
Uncle Joe ..... Aubrey Allicock (bass-baritone)
Don José Martinez ..... Christopher Robertson (baritone)
Rangwan ..... Aubrey Allicock (bass-baritone)
Clotilda ..... Kate Allen (mezzo-soprano)
Renée ..... Rachel Croash (soprano)
Hélène ..... Eleanor Garside (soprano)
Jeanne ..... Frances Israel (soprano)
Marie ..... Maria Hughes (soprano)
Aurore ..... Emma Watkinson (mezzo-soprano)
Hortense ..... Vivien Conacher (mezzo-soprano)
Olive ..... Laura Murphy (mezzo-soprano)
Paulette ..... Jennifer Parker (mezzo-soprano)
The Chorus of Wexford Festival Opera
The Orchestra of Wexford Festival Opera
Stephen Barlow (conductor)
Followed by more from Afternoon on 3's celebration of music from the Southern Hemisphere:
4pm:
Peter Sculthorpe: Third Sonata for Strings "Jabiru Dreaming"
Ulster Orchestra
David Porcelijn, conductor.
Synopsis
Prologue
Uncle Joe tells the next generation of plantation owners the story of the African prince-slave Koanga and Palmyra, his wife-not-to-be.
Act 1
Palmyra, born of an African mother and a white American father, is a maid to Clotilda, the wife of the plantation estate owner Jose Martinez in early nineteenth-century Louisiana. Simon Perez, the estate manager, makes unwelcome sexual advances to Palmyra.
The estate is under a great financial strain and Martinez urges Perez to increase the productivity levels. Perez puts his hopes in the imminent arrival of a new group of slaves from Africa, including the famously strong Prince Koanga. Upon Koanga's arrival it becomes clear that physical threats will not force him into submission. Martinez comes up with the plot to make the resilient slave emotionally dependent on the beautiful Palmyra.
The stratagem works and Palmyra, in return, recognises in Koanga the spiritual leader of the Dahomean nation that her maternal ancestors came from. Palmyra's beauty and affection do the intended trick: Koanga sees that the only way he can be with Palmyra is to become a submissive slave on the estate. In order to maintain the status quo, Martinez suggests that the two marry, but Perez realises that the marriage would mean the end to his hopes to possess Palmyra. He consults Martinez' wife, Clotilda, who pledges that the marriage will not take place.
Act 2
The wedding preparations are underway. Perez' determination to stop the wedding becomes more insistent. In cahoots with Clotilda, he learns that
Palmyra is in fact Clotilda's half-sister. Koanga publicly renounces his people and lands for the sake of Palmyra's love. The wedding is about to take place when Perez abducts Palmyra. A fight breaks out between Koanga and Martinez, resulting in Koanga's escape. As a fugitive, Koanga realises that the loss of Palmyra is his punishment for the betrayal of his duties as a royal prince and a priest.
Act 3
Koanga and the other escapees meet to pray in the marshes. Rangwan has assembled all the items needed for the ritual of placing the curse on Martinez' estate. In a vision Koanga sees the effects of the terrible curse he placed on his oppressors. Concerned with Palmyra's fate, he decides to return to the estate.
The plantation is in the final stages of collapse. Unsuccessfully, Martinez tries to coerce the ailing slaves back to work. Perez renews his offer to save the weakened Palmyra from an inevitable death. Martinez' men capture Koanga. There is a fight during which Koanga kills Perez, then Martinez' men capture Koanga and lay into him with whips. As he is dying, Koanga says his farewell to Palmyra. Upon his death, Palmyra renounces her Christian faith and stabs herself. She dies true to her mother's African religion, which she shared with her beloved Koanga.
Epilogue
Joe finishes the tale as the sun rises on a new day.