Main content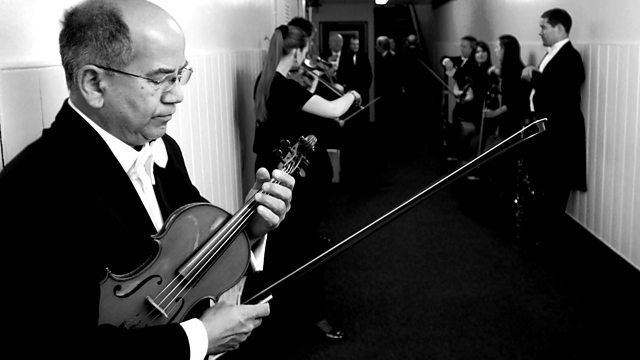 Penny Gore presents the Ulster Orchestra performing Vivaldi's and Piazzolla's Four Seasons, as arranged by Leonid Desyatnikov. Daniel Rowland directs from the violin.
In today's programme featuring the Ulster Orchestra, Penny Gore introduces Leonid Desyatnikov's "Eight Season's Project": a dialogue between Piazzolla and Vivaldi's Four Seasons, performed by the Ulster Orchestra with soloist/director Daniel Rowland.
The idea to combine these works first came from Latvian violinist Gidon Kremer, who engaged composer Leonid Desyatnikov to fuse the works. Kremer believes that this does not diminish the power of either work, but rather magnifies their success. Desyatnikov makes "Piazzolla speak directly to Vivaldi, and in such a way also Vivaldi to Piazzolla, because using certain quotations of Vivaldi in the context of the score helps to build bridges between these two different geniuses."
2pm
Vivaldi: The Four Seasons, Op.8 Nos 1-4
Piazzolla (arr. Leonid Desyatnikov): The Four Seasons of Buenos Aires
Ulster Orchestra
Daniel Rowland (violin/director).
The life and music of Argentinian composer and musician Astor Piazzolla.
Music Played
Vivaldi / Piazzolla - The Four Seasons