Main content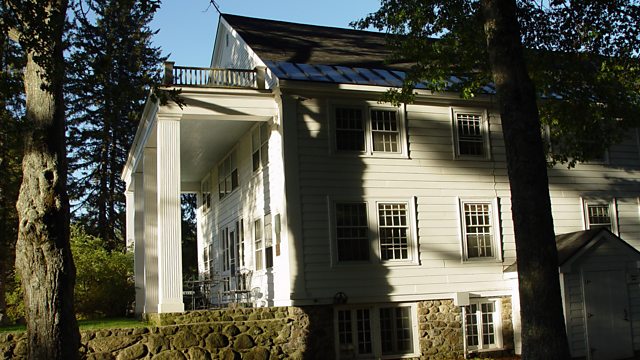 Donald Macleod explores a musical response to the shadows and shapes of the MacDowell colony's woodlands. Plus music by Amy Beach, Ruth Crawford Seeger and Mary Howe.
Donald Macleod and music historian Robin Rausch uncover more of the the music inspired by the idyllic setting of the MacDowell 'colony'. Today the beauty of New England takes centre stage in a musical response to the shadows and shapes of the colony's woodlands. And if there were any doubting the cultural significance of the site we gauge the impact of five tranquil summers which helped Amy Beach compose fifty works at a time when the rise of modernism was setting stern challenges to every composer.
Bauer: From the New Hampshire Woods, Op.12 (White Birches)Virginia Eskin, piano
Bauer: Concertino for Oboe, Clarinet and Strings, Op.32b
Jeremy Polmear, oboe
Eli Eban, clarinet
Ambache Ensemble
Crawford Seeger: Violin Sonata
Mia Wu, violin
Cheryl Seltzer, piano
Crawford Seeger: Music for Small Orchestra
Schönberg Ensemble
Oliver Knussen, conductor
Beach: Quartet for Strings in One Movement, Op.89
The Lark Quartet
Mary Howe: Stars
Vienna Symphony Orchestra
William Strickland, conductor.