Main content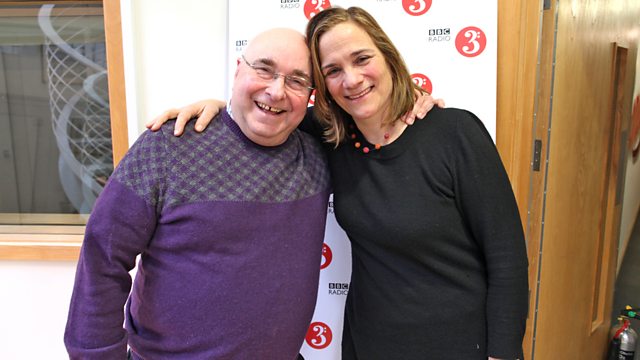 Friday - Rob Cowan with Tracy Chevalier
With Rob Cowan. Including My Favourite Liszt Transcriptions of Schubert Songs; Music in Time: Shostakovich: String Quartet No 1; Concerto Koln in Handel: Saul (Act 3, Sc 5).
9am
My favourite... Liszt transcriptions of Schubert songs. Liszt was an inveterate transcriber of other composers' music, partly because he needed material to supply the extraordinarily gruelling series of piano recitals he undertook during the 1840s. Schubert was among the composers Liszt turned to most frequently for this purpose, particularly with regard to his songs, which Liszt transformed into lovingly crafted piano miniatures. Rob shares a selection of his favourite Liszt transcriptions of Schubert songs throughout the week.
9.30am
Take part in our daily musical challenge: Two pieces of music have been altered. Can you identify them?
10am
Rob's guest is the author Tracy Chevalier. Tracy is best known for her historical novel Girl With a Pearl Earring, inspired by the painting of the same name by Johannes Vermeer. The book sold millions of copies around the world and was turned into a Hollywood film. Tracy's other novels include Burning Bright, Remarkable Creatures and The Last Runaway. Tracy will be talking about the way she researches and writes her novels, and revealing her favourite classical music, every day at 10am.
10:30
Rob places Music in Time. It's the turn of the Modern era and Shostakovich's 1st String Quartet - "a spring-like work", the composer called it, written in the wake of his official rehabilitation following the scandal caused by Stalin's reaction to his opera Lady Macbeth of the Mtsensk District.
11am
Rob's artists of the week are Concerto Köln, one of the world's longest-established and most vibrant original-instrument ensembles. Founded in Cologne, Germany, in 1985, their core repertoire is Baroque, Pre-classical and Classical, but their interests extend into the Romantic period and even, on occasion, the 20th century. Throughout the week Rob showcases a selection of their finest recordings, ranging from JS Bach's Violin Concerto in E major to a Symphony by Anton Eberl and Henryk Górecki's Harpsichord Concerto.
Handel
Saul (Act 3, Sc 5)
Michael Slattery, tenor (High Priest)
Emma Bell, soprano (Merab)
Lawrence Zazzo, countertenor (David)
Rosemary Joshua, soprano (Michal)
Finnur Bjarnason, tenor (Abner)
RIAS-Kammerchor
Concerto Köln
René Jacobs, conductor.
Music Played
ARTIST OF THE WEEK: CONCERTO KÖLN

TRACY CHEVALIER'S CHOICE NO.1

TRACY CHEVALIER'S CHOICE NO.2

MUSIC IN TIME: MODERN

ARTIST OF THE WEEK: CONCERTO KÖLN
Imperfect Harmony
The music played:
Vaughan Williams
O taste and see
The Cambridge Singers
John Rutter (conductor)
COLLEGIUM
 
Schubert
Notturno in E flat major, D.897
Florestan Trio
HYPERION
Time Travellers: the podcast