Main content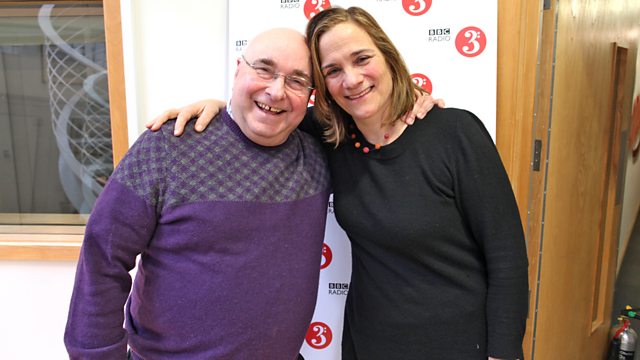 Tuesday - Rob Cowan with Tracy Chevalier
With Rob Cowan. Including My Favourite Liszt Transcriptions of Schubert Songs; Tallis: Cantiones Sacrae; Artists of the Week: Concerto Koln in Eberl: Symphony in E flat.
9am
My favourite... Liszt transcriptions of Schubert songs. Liszt was an inveterate transcriber of other composers' music, partly because he needed material to supply the extraordinarily gruelling series of piano recitals he undertook during the 1840s. Schubert was among the composers Liszt turned to most frequently for this purpose, particularly with regard to his songs, which Liszt transformed into lovingly crafted piano miniatures. Rob shares a selection of his favourite Liszt transcriptions of Schubert songs throughout the week.
9.30am
Take part in today's musical challenge: trace the classical theme behind a well-known song.
10am
Rob's guest is the author Tracy Chevalier. Tracy is best known for her historical novel Girl With a Pearl Earring, inspired by the painting of the same name by Johannes Vermeer. The book sold millions of copies around the world and was turned into a Hollywood film. Tracy's other novels include Burning Bright, Remarkable Creatures and The Last Runaway. Tracy will be talking about the way she researches and writes her novels, and revealing her favourite classical music, every day at 10am.
10:30
Rob places Music in Time. The spotlight is on the Renaissance period and a pair of contrasting choral works by Thomas Tallis and his pupil William Byrd, The composer's Cantiones Sacrae of 1575 was the first major collection of choral music to be published in England, under a special patent granted to them by Elizabeth I.
11am
Rob's artists of the week are Concerto Köln, one of the world's longest-established and most vibrant original-instrument ensembles. Founded in Cologne, Germany, in 1985, their core repertoire is Baroque, Pre-classical and Classical, but their interests extend into the Romantic period and even, on occasion, the 20th century. Throughout the week Rob showcases a selection of their finest recordings, ranging from JS Bach's Violin Concerto in E major to a Symphony by Anton Eberl and Henryk Górecki's Harpsichord Concerto.
Anton Eberl
Symphony in E flat, Op. 33
Concerto Köln.
Music Played
MY FAVOURITE...LISZT TRANSCRIPTIONS OF SCHUBERT SONGS

TRACY CHEVALIER'S CHOICE NO.1

TRACY CHEVALIER'S CHOICE NO.2

TRACY CHEVALIER'S CHOICE NO.3

MUSIC IN TIME: RENAISSANCE

ARTIST OF THE WEEK: CONCERTO KÖLN
Classical Roots
Answer: Chumbawamba's 'Tubthumping' is based on Jeremiah Clarke's Trumpet Voluntary
The music played:
Tubthumping 
Chumbawamba
VIRGIN RECORDS