Main content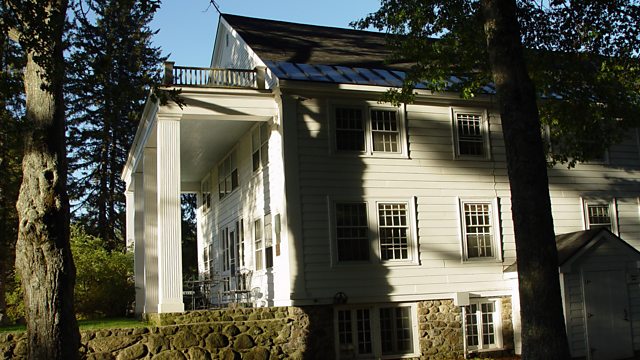 Donald Macleod focuses on Marian MacDowell, who was instrumental in setting up the MacDowell artists' colony. Plus music by Wenhui Xie, Amy Beach and Marion Bauer.
You can see why composers love the place: birches, beeches, maples, breathtaking natural beauty and, above all, silence. Since composer Edward MacDowell founded his 'colony' in 1907 some five thousand artists have visited to find inspiration and peace.
Among the so-called colonists are more than a century of women composers who have left their work on classical music. This week Donald Macleod explores the breadth and impact of their work and recalls his own trip to the colony, soaking up the beauty of the site in the dazzling colours of Fall in New England.
Today that crimson light falls partly on Marian MacDowell, pianist wife of Edward, who was instrumental not just in setting up the colony but also had carte blanche in the early days to select who came. There's music from 19-time visitor Marion Bauer, Chinese composer Wenhui Xie, and also Amy Beach who left considerable funds to the Colony after her death in 1944. We also hear from Marian MacDowell's biographer, Robin Rausch.
Beach: A Hermit Thrush at Morn, Op. 92 No. 2
Joanne Polk, piano
Wenhui Xie: Sonettia a Orfeo
Alda Caiello, soprano
Maldo Bonifacio, director
Bauer: Viola Sonata (1935)
3rd movement, Allegro
Arnold Steinhardt, viola
Virginia Eskin, piano
Beach: Piano Concerto in C sharp minor, Op.45 (1898-1899)
1st movement, Allegro moderato
Alan Feinberg, piano
Nashville Symphony Orchestra
Kenneth Schermerhorn, conductor
Beach: From Grandmother's Garden, Op.97
Virgin Eskin, piano.
More episodes
Previous
You are at the first episode