Main content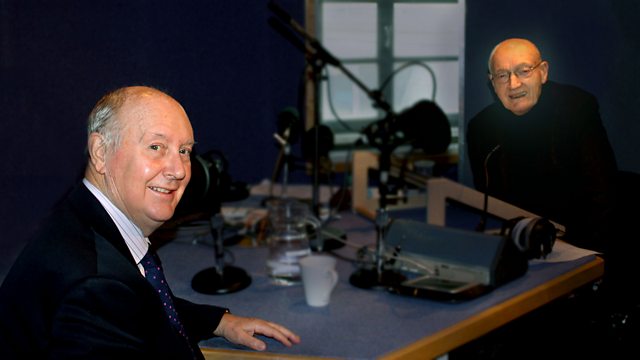 13/03/2016
Richard Holloway talks to surgeon and writer Sir Kenneth Calman about crossing the science and arts divide and the driving force behind his career.
He's a true polymath with quite a list of letters after his name, 'lad o' pairts' is a perfect phrase for Richard Holloway's guest, Sir Kenneth Calman. The surgeon and writer tells Richard about crossing the science and arts divide, and the driving force behind his giant of a career.
70 years ago this month, scientists started tracking thousands of British babies born during one week. Science journalist, Helen Pearson, talks about this extraordinary experiment that has been tracking thousands of individuals at every stage of their life since 1946. It has influenced governments and medical practise, and is still going to this day.
Most of us, at some point in our lives, have lain awake at night with money worries, but in what ways can debt impact on our long-term mental wellbeing? A new institute has been set up to look at this issue. Richard hears from one man whose financial troubles resulted in depression, and also from Chris O'Sullivan of Mental Health Foundation Scotland and Jassim Johe, support worker at Kingsway Court Health and Wellbeing Centre in Glasgow.
Last weekend Roman Catholics around the world were encouraged by Pope Francis to take part in a twenty four hour "confession drive", and one priest has even invited others to join in. Richard discusses confession and whether it can be good for the soul, with Father Roddy Johnston and Angela Trainer, a psychotherapist at the Harvest Clinic in Glasgow.
Sunday marks one of the saddest days in recent Scottish history. The tragic events in Dunblane shook the nation to its core. Twenty years on we look at how the arts and poetry can offer an outlet in times of pain and sorrow. Richard hears from poet Catherine Wilson who lost her sister that day, and Rab Wilson who responded to the atrocity through poetry.