Main content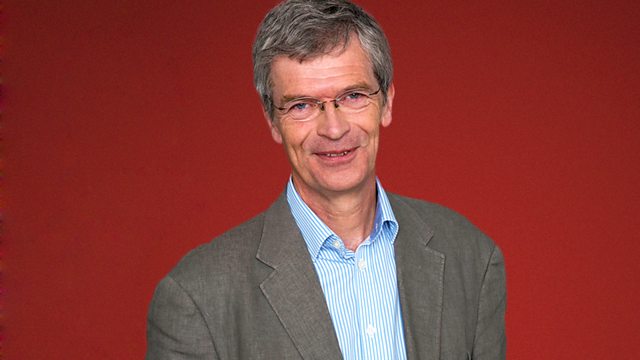 12/03/2016
Alyn Shipton's selection of listeners' requests for music from across the stylistic spectrum of jazz includes the suave cornet and guitar mainstream of Ruby Braff and George Barnes.
Performers:
Artist  Ruby Braff / George Barnes Quartet
Title  Everything's George
Composer George Barnes
Album  To Fred Astaire With Love
Label  Jazz Lips
Number J L765 Track 20
Duration  4.41
Performers Ruby Braff c; George Barnes, g; Wayne Wright, g; Michael Moore b.
Artist  Jon Eardley
Title  If You Could See Me Now
Composer Dameron / Sigman
Album  Quartet / Quintet / Sextet
Label  Fresh Sound
Number  863 Track 7
Duration  6.23
Performers Jon Eardley, t; J R Monterose, ts; George Syran, p; Teddy Kotick, b; Nick Stabulas, d. 14 Mar 1955
Artist  Slim Gaillard
Title  How High The Moon
Composer Hamilton / Lewis
Album  Slim Gillard Rides again
Label  Dot 
Number  3190 Track 3
Duration  4.32
Performers: Slim Gaillard, g, v; unidentified band. 1959
Artist  Johnny & Jones
Title  Mijnheer Dinges weet niet wat swing is
Composer Traditional
Album  Dutch Light Music Vol 5
Label  Smith and Co
Number  Track 12
Duration  2.41
Performers: Johnny (Nol Van Wesel) and Jones (Max Kannewasser)
Artist  Pete Jolly
Title  Little Bird
Composer Grove/Jolly/Wolf
Album  Pete Jolly Trio
Label  VSOP
Number  Track 1
Duration  2.22
Performers: Pete Jolly, p; Chuck Berghofer b; Larry Bunker, d. 1962
Artist  Modern Jazz Quartet / Laurindo Almeida
Title  One Note Samba
Composer Jobim / Mendonça
Album  Collaboration
Label  Gambit
Number  69273 Track 5
Duration  5.08
Performers: Laurindo Almeida, g; Milt Jackson, vib; John Lewis, p ; Percy Heath, b; Connie Kay, d. July 21, 1964.
Artist  Louis Armstrong (with Clarence Williams)
Title  Mandy Make Up Your Mind
Composer Clarke/Turk/Johnston/Meyer
Album  Integrale Vol 2
Label  Fremeaux
Number  1352 CD 1 Track 11
Duration  3.08
Performers: Louis Armstrong, c; Charlie Irvis, tb;, Sidney Bechet, cl, sarrusophone; Clarence Williams, p; Buddy Christian, bj; Eva Taylor, v. 12/1924
Artist  Ade Monsbourgh
Title  Hullo Jim Eadie
Composer Ade Monsbourgh
Album  Humphrey Lyttelton: Humph's Experiments
Label  Lake
Number  266 Track 25
Duration  2.55
Performers Ade Monsbrough, as; Don Roberts, cl; Greaeme Bell, p; Norman Baker, bj; Lou Silbereisen, b; Roger Bell, wbd. 23 Nov 1951
Artist  Max Geldray
Title  Mouth Organ Swing No 1
Composer Max Geldray
Album  Limehouse Blues
Label  Swing
Number  SW49 track 2
Duration   2.49
Performers Louis Vola, Contrabass; Henri Schaap, Roger Chaput, guitar; Max Geldray, harmonica; Jean-Louis Janson, Michel Warlop, violin
Artist  City Rhythm Orchestra
Title  Walk on the Wild Side
Composer Reed
Album  Vibrant Tones
Label  Limehouse
Number  Track 5
Duration  6.18
Performers: City Rhythm Orchestra Paul Bollenback (guitar); Nick Vallerio, John Guida (alto saxophone); Wendell Hobbs, Pete Spina (tenor saxophone); Ed Golaszewski (baritone saxophone); John Bailey , Ken Brader, Bob Gravener, Vinny Borselli (trumpet); Mike Galan, Brian Pastor, John Zeigenfus, Clinton Sharman (trombone); Dave Cianci (bass trombone); Mark Estes (double bass); Mike Nigro (drums)with Joey De Francesco, (org). 2001
Artist  Gary Burton
Title  B and G
Composer Metheny
Album  Next Generation
Label  Concord
Number  2277 2 Track 5
Duration  6.26
Performers: Gary Burton, vib; Julian Lage, g; Vadim Neselovskyi, p; Luques Curtis, b; James Williams, d. Nov 2004.
Artist  Thelonious Monk
Title  Rhythm-a-ning
Composer Monk
Album  The Thelonious Monk Orchestra at Town Hall
Label  Essential Jazz Classics
Number  55525 Track 3
Duration  6.41
Performers: Charlie Rouse, ts; Thelonous Monk, p; Sam Jones, b; Art Taylor, d. 28 Feb 1959.