Main content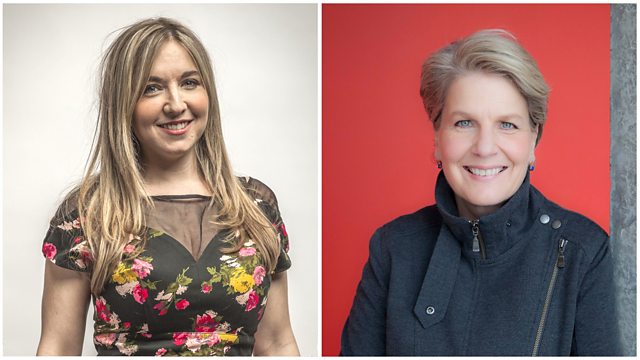 Victoria Coren-Mitchell interviews Sandi Toksvig
Columnist, presenter and professional poker player Victoria Coren-Mitchell talks to comedian and broadcaster Sandi Toksvig.
Series 11 of the show where one week's interviewee becomes the next week's interviewer. The first episode of Chain Reaction was broadcast on BBC Radio Five in 1991 when John Cleese was the first comedian in the hot seat. Now, 25 years on, a new series sees another raft of the world's best-loved comedians and entertainment personalities talking to each other about their lives and work. This week, the writer and presenter Victoria Coren-Mitchell asks the questions to comedian, writer and erstwhile News Quiz chair, Sandi Toksvig.
Victoria Coren-Mitchell is a columnist for The Observer and GQ amongst other publications and has presented myriad documentaries on subjects as varied as The Bohemians and Mary Poppins. As well as a prolific writing career, she keeps order on the popular and fiendishly difficult television quiz, 'Only Connect'. She is also well-known as one of the world's top professional poker players and has achieved huge success at the card table.
Sandi Toksvig is a prolific writer and broadcaster who chaired the News Quiz on BBC Radio 4 for nine years and over 220 episodes. In 2015 she was a founder member of the Women's Equality Party and, later that year was announced as the new host of the long-running BBC television series, QI.
In this installment of the hostless chat show, Victoria talks to Sandi about her long career in broadcasting, her recent foray into politics and gets some advice on how to behave when you're staying at the Icelandic Prime Minister's house.
Producer: Richard Morris
A BBC Radio Comedy Production.