Main content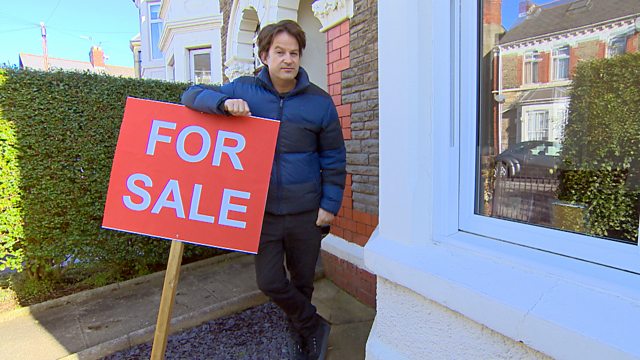 Welsh consumer issues. Rachel Treadaway-Williams meets customers left thousands of pounds out of pocket by a landscape gardener. Lucy Owen investigates a sophisticated scam.
Rachel Treadaway-Williams meets customers left thousands of pounds out of pocket by a landscape gardener. Lucy Owen investigates a sophisticated scam which targets people who are searching for work. And selling your home can cost a packet! Rhodri Owen weighs up the pros and cons of using traditional and online estate agents or even doing it all yourself.
MJR Landscaping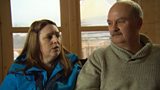 Nicola and Stewart Fox-Mabe from Ystrad Mynach dreamed of an outside space where they could have a log cabin and some sitting areas to entertain family and friends. Last year, they hired Matthew Robins who runs MJR Landscaping and Building Services transform their overgrown garden.
Work began in April and they paid Matthew £1500 for materials upfront. They say progress seemed slow, but the couple kept making payments when requested.
In May, Stewart was diagnosed with cancer and it became more important than ever to get the garden finished, so they could enjoy it. But by the end of June, despite having paid Matthew Robins more than £9,000, the garden was nowhere near complete. When more excuses followed over the next couple of months, Nicola and Stewart eventually decided to terminate his contract. They asked a surveyor to assess Matthew Robins' work. He condemned it and estimated that they had overpaid him by £7000. A court ordered him to repay this money, but to date, he has not.
Jason Kemp and his wife Nicola in Caerphilly also paid Matthew Robins almost £4000 for materials, but they had a similarly frustrating experience. In September 2015, around five months after they hired him and with the garden still a mud bath, the Kemps decided to end their contract with him. They are now struggling to find additional money to complete the work.
When we asked Matthew Robins about his unhappy customers, he insisted there was nothing wrong with his work at Stewart and Nicola's house, it just wasn't finished. He said the plans kept changing and he did tell them that he was going on holiday. He also said that until Stewart's cancer was diagnosed, there was no urgency to finish the job. And whilst he does admit he owes the couple money, he hasn't said how much – although he claims it is less than the £7,000 that he was ordered to pay by the courts.
In Jason's case he said the weather caused delays and he was going to finish the job but they fell out over payments. He said money was spent on materials and skips. Matthew reckons he owes Jason one and a half thousand pounds, which he's promised to pay back in instalments.
At this time of year, many of us are looking to give our gardens a makeover. We asked garden and treecare expert James Pinder for his top tips on transforming your outside space
James says:
·         Have a clear idea of the work your want to be done. Get recommendations and at least 3 written quotes
·         Check out your contractor's credentials. Employing someone with the wrong tools and training could lead to costly mistakes being made.
·         Make sure the contractor is insured to carry out the specific job he's doing for you.     
·         Don't allow anything to be planted that you won't be able to maintain yourself.
·         Say NO to door knockers who offer to do odd jobs.
Job Scam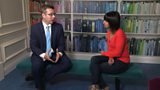 These days many of us post our CVs on job hunting websites, hoping they'll catch the eye of potential employers.  But increasingly, our details are being used by fake companies, offering fake jobs, for an upfront fee that's all too real. 23 year old Tia Hart from Caerphilly is one of many victims across the UK to have fallen foul of this type of recruitment scam. 
Last autumn Tia uploaded her CV onto a number of job hunting websites.  Out of the blue she received an e-mail from an advertising firm called Quackers Outdoor Marketing, which also went by the name of Webquackers.  They said they were opening a new office in Cardiff and had a vacancy for a receptionist.
"It was £9.50 an hour and you could have 30 days off a year," explains Tia.  "It was really good hours, location.  Everything seemed perfect." The company told Tia they needed to fill the position quickly, so instead of a face-to-face interview it was all done over the phone.   Three days later she received an e-mail telling her the job was hers.  There was just one more thing she needed to do.
"They told me that I needed a background security check because I might be dealing with people's accounts," says Tia.  "So they sent me a link to a company that would do this for me.  They asked for my address, my national insurance number and my passport details.  They charged me £99.99.."
Quackers Outdoor Marketing had asked Tia to use a company called Ideal 1 to do the security check.  But after she'd paid them, it all went quiet. "I tried phoning Quackers and it just kept ringing and ringing," explains Tia.  "The next day I tried phoning the number again but still couldn't get through.  Within a week or two the number had been disconnected."
Tia was devastated when she realised she was the victim of a scam, which went far beyond Quackers Outdoor Marketing.   X-Ray's investigation has revealed a much bigger picture, with at least 10 phoney companies running the same racket: job offers for bogus positions that require an upfront fee to be paid for background security checks. 
Keith Rosser is the chair of SAFERjobs, an organisation that works with the police to crack down on recruitment fraud.  He has been tracking this scam for months and says this type of con is on the rise. 
"Commonly you now have fraudsters who pose as the employer but also then pose as a third party company which the employer passes the jobseeker to for other types of services, whether it's insurance, immigration, visa, travel or, in this case, police checks."
If you're a jobseeker and are being referred to a company for a security check, there are ways to authenticate that company. "Police checks are only specifically for certain sectors," explains Keith.  "Predominantly that means healthcare, education and security.  So if you're not working in one of those three sectors the chances are this is a scam. Police checks in Wales and England are done through the Disclosure and Barring Service, which is the DBS.  Generally they cost between £26 and £46.  So if you're being asked for a figure that's anywhere near £100, the chances are that's going to be a scam. Check online on the DBS site, which is part of the Home Office.  They have lists of companies who are able to carry out police checks so check on there that a company you're being passed to can actually carry out police checks in the first place. If you think you're dealing with one of these scam companies, then report them immediately to Action Fraud or to the SAFERjobs website."
Although the police are investigating these recruitment scams, there's little chance that victims, like Tia, will ever get their money back.  "It's just not fair," she says.  "I was embarrassed and devastated.  I couldn't believe it had actually happened to me."
Selling your home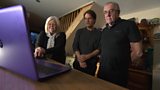 In the past, selling your home was pretty straightforward.  Your local estate agent would pop round, take all the details and market your property.  But these days, more and more of us are dusting off the traditional ways of selling our home in a bid to save money.
Most high street estate agents will market your property on the internet, but now there are a growing number of online only estate agents who offer a more hands-off approach to selling your house, for a fraction of the price. There are dozens of companies and many of them offer the same services you'd expect from a traditional estate agent.  They'll value your property, take photos and floorplans and even put up a 'for sale' sign. 
The big difference is that you'll need to do a bit more of the legwork, and that usually means having to carry out the viewings yourself.  But if that doesn't faze you, there are big savings to be made.
Colin and Elaine Combstock from Blaenau Gwent used an online estate agent to sell their home. "It was a one-off fee of £882," explains Colin.  "The house eventually went for £260,000.  So if we'd gone through a local estate agent they would have had about 1.5% of that in commission fees, and that would have been £4,000.  So we saved quite a bit."
The couple were happy to conduct the viewings themselves.  "We knew the house better than anyone, we'd lived in it for 40 years," says Elaine.  "We managed to tell people all the history belonging to the property.  So it was quite easy in the end."
Currently, online estate agents only account for about 5% of all house transactions, so it's still quite a niche market.  But it's growing in popularity, driven by homeowners who want to save the thousands of pounds in commission normally charged by traditional estate agents. 
So is there a still a place for the middleman?  Michael Jones, an estate agent of 40 years' experience, certainly thinks so. "Expertise and local knowledge are vital components of an estate agent's job", he explains. "It can make all the difference in negotiation.  Local knowledge, in particular, is a very important factor.  We can get the best price for your home."
But there is yet another way to sell your home - the DIY approach. You market your own property, sell it privately and make the most of the internet. Carole Brook is one of a growing number of homeowners using free classifieds sites to sell their property.  She's currently listing her house in Swansea on Gumtree.  The website may not have the same scope as property sites like Zoopla and Rightmove, but for Carole, that's not an issue. "If people are local, then it's the local site that they will look at to see what is available in their local area," she says.  "And if people are buying from away then, again, they would look specifically at a site for the town and city that they're looking for."
It's the second property Carole has marketed herself.  When it comes to the sale, she'll use a solicitor to do the legal work, just like any other seller.  But while the house is on the market, she does pretty much everything else, including the viewings. "Most people who want to come and buy a house are genuine and you can soon pick up if someone isn't," explains Carole.  "You're with them throughout the whole viewing process but if you wanted to, you could have other members of the family present to just make sure that everything goes smoothly."
Credits
| Role | Contributor |
| --- | --- |
| Presenter | Lucy Owen |
| Presenter | Rhodri Owen |
| Reporter | Rachel Treadaway-Williams |
| Series Producer | Joanne Dunscombe |