Main content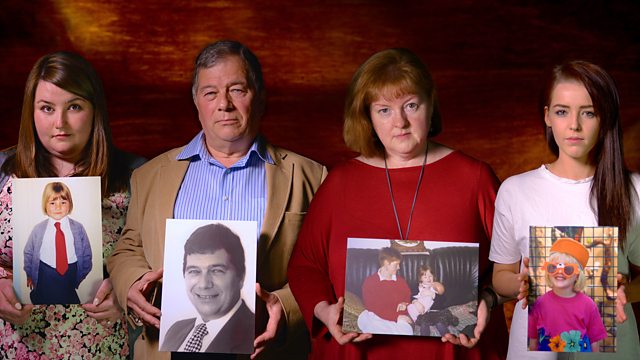 Dunblane: Our Story
Commemorating the 20th anniversary of the Dunblane shooting, one of the worst firearms atrocities in the UK, with testimony from people who have not spoken about the event before.
'I call it the shooting, because, well... I was shot', Amy Hutchison, survivor.
On 13 March 1996, a gunman walked into a primary school in the small Scottish town of Dunblane near Stirling, and shot dead 16 pupils and their teacher in a Primary 1 gym class. To date, it is one of the deadliest firearms atrocities in the UK.
In a landmark film to commemorate the 20th anniversary of the tragedy, 'Dunblane: Our Story' interviews many people who have never before talked publicly about what happened on that day. It features, for the first time, testimony from a survivor who was shot as a five-year-old and who details her own terrifying experience that no child should endure.
Other interviewees include Ron Taylor, the headmaster of Dunblane Primary School at the time of the shootings, Debbie Mayor, the daughter of Gwen Mayor, the primary teacher who was shot dead, and two young women from separate families who talk about the sisters they never knew and the gap it has left in their lives. Other contributors include parents of the survivors and the deceased. Between them, they construct a powerful exploration of whether time can heal all wounds and love can triumph over evil.
Credits
| Role | Contributor |
| --- | --- |
| Executive Producer | Michael McAvoy |
| Producer | Stephen Bennett |
| Director | Stephen Bennett |
| Assistant Producer | Kirsten McKenzie |