Main content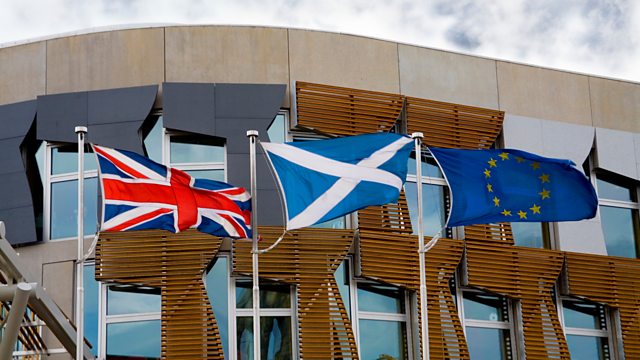 Brexit: What Happens to Scotland?
If the UK votes for Brexit, would Scotland soon face another vote on the issue of independence? Sarah Smith explores the impact that the UK leaving the EU would have on Scotland.
Scottish First Minister Nicola Sturgeon has already signalled that a BREXIT carried on English votes would trigger a second Scottish independence referendum, but that raises a whole host of fascinating questions. Would Scots actually have an appetite to leave the Union with England so soon after being bounced out of the Union with Brussels? If they did, would Brussels, smarting at the ignominious withdrawal of the UK, fast-track Scottish membership of Europe as a snub to London? If Scotland was let (back) in, how would it sit with regards to the single currency and the Schengen area?
Sarah Smith explores the impact of Brexit on Scotland.