Main content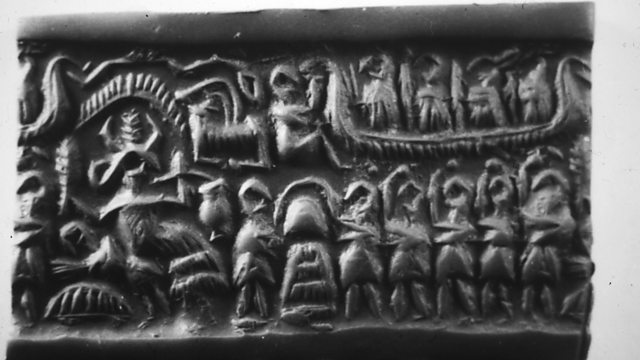 Looted Sumerian Seal, Baghdad
In search of a Sumerian goddess, and the pillaging of Iraq's most important museum.
The Museum of Lost Objects traces the histories of 10 antiquities or cultural sites that have been destroyed or looted in Iraq and Syria.
This is the oldest and smallest object in the series: a tiny Sumerian cylinder seal depicting a harvest festival. It was carved in 2,600 BC and was part of the collection of ancient cylinder seals which disappeared when the Iraq Museum in Baghdad was looted during the 2003 invasion of Iraq. We tell the story of this seal and the pillaging of the country's most important museum.
Contributors: Lamia al-Gailani, SOAS; Mazin Safar, son of Iraqi archaeologist Fuad Safar; John Curtis, Iran Heritage Foundation
Presenter: Kanishk Tharoor
Producer: Maryam Maruf
Picture: Sumerian harvest seal
Credit: Lamia al-Gailani
With thanks to Augusta McMahon of Cambridge University, Mark Altaweel of the Institute of Archaeology UCL, and Sarah Collins of the British Museum.
Museum of Lost Objects ‒ The Podcast
Podcast
Tracing the histories of antiquities and landmarks that have been destroyed or looted.