Main content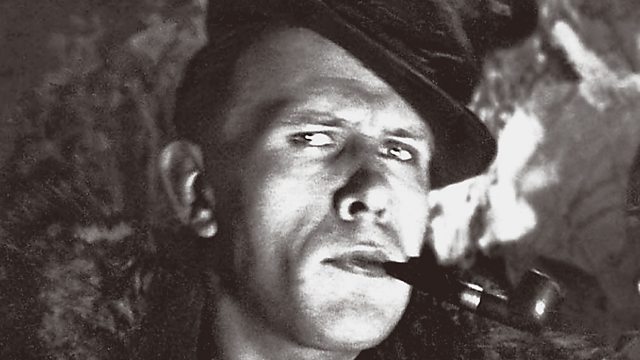 Tim Key Delves Into Daniil Kharms And That's All
4 Extra Debut. Comedian Tim Key gives his startling take on the violently fragile Soviet absurdist writer, Daniil Kharms. From 2016.
Writer Daniil Kharms (1905-1942) is one of Russia's great lost absurdists.
His world still alarms, shocks and bewitches well over half a century after he died in prison during the siege of Leningrad.
In his short, almost vignette-like writings, nothing is sacred or as it seems. His narrators dip in and out of moments, describing curious, often disturbing events before getting bored and leaving his characters to their fates.
Old ladies plummet from windows, townsfolk are bludgeoned to death with cucumbers, others wander around in search of glue, sausages or nothing. By turns pointless and harrowing, they are funny. Very funny. And they are funny now.
Comedian, Russophile and crumpled polymath Tim Key has been entranced by Kharms' beautiful, horrible, hilarious world for years. But is there more to Kharms than a series of curious happenings cooked up by an eccentric mind in a troublesome world? Key suspects there is. And he's prepared to delve.
As he delves, he encounters Noel Fielding, Alice Nakhimovsky, Matvei Yankelevich, Peter Scotto, Tony Anemone and Daniil Kharms.
Producer: Steven Rajam
First broadcast on BBC Radio 4 in March 2016.
Last on
The comedian spins his own surreal tale of one of Russia's greatest short stories.
Broadcasts

Featured in...
Weird words and marginalia from fisher poets and hepcats. A Seriously... collection.