Main content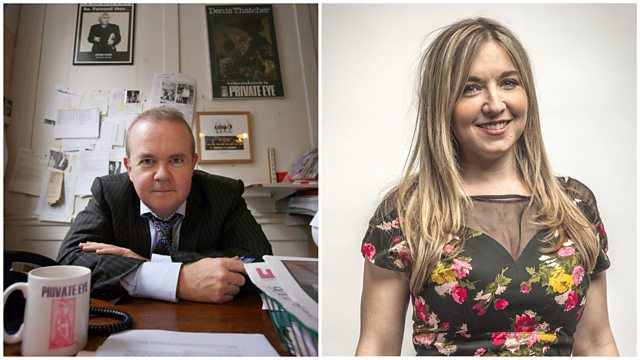 Ian Hislop interviews Victoria Coren-Mitchell
Comedian and satirist Ian Hislop talks to writer and presenter Victoria Coren-Mitchell.
Series 11 of the show where one week's interviewee becomes the next week's interviewer. The first episode of Chain Reaction was broadcast on BBC Radio Five in 1991 when John Cleese was the first comedian in the hot seat. Now, 25 years on, a new series sees another raft of the world's best-loved comedians and entertainment personalities talking to each other about their lives and work. This week, the comedian and satirist Ian Hislop turns interviewer as he talks to the writer and presenter Victoria Coren-Mitchell.
Ian Hislop is a long-standing team captain on 'Have I Got News for You' and the editor of the satirical magazine Private Eye. As a dedicated fan and student of history, he has made several acclaimed documentaries on wide-ranging subjects including conscientious objectors and The Beeching Report.
Ian's guest Victoria Coren-Mitchell is a columnist for The Observer and GQ amongst other publications and has presented myriad documentaries on subjects as varied as The Bohemians and Mary Poppins. As well as a prolific writing career, she keeps order on the popular and fiendishly difficult television quiz, 'Only Connect'. She is also well-known as one of the world's top professional poker players and has achieved huge success at the card table.
In this link in the chain, Ian talks to Victoria about her wide and varied career in writing, quizzing and cards.
Producer: Richard Morris
A BBC Radio Comedy Production.