Main content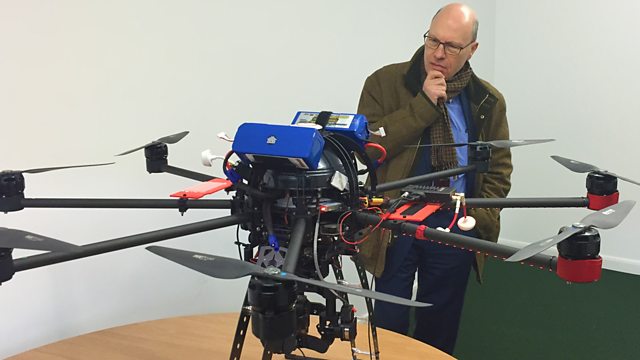 Drones and the Law
Joshua Rozenberg with the first of a new series of the UK's legal magazine programme. This edition looks at how effective the law is at dealing with drones.
Britain's best-known legal journalist and broadcaster, Joshua Rozenberg, with the first of a new series of Law in Action, the UK's specialist legal affairs programme, featuring reports and discussion.
This week, after concerns voiced by pilots about drones potentially crashing into planes, how effective is the law at dealing with this new technology?
We hear from two senior Judges about the digital revolution taking place in our court rooms. But is the new system working or will it be another costly public sector digital disaster?
And ahead of the first substantive hearing of Dame Lowell Goddard's Inquiry into child abuse Sir Ian Kennedy, who oversaw the inquiry into the scandal at Bristol Royal infirmary, offers her some advice on how to run a major public inquiry.
Producer: Jim Frank.
Last on
Broadcasts