Main content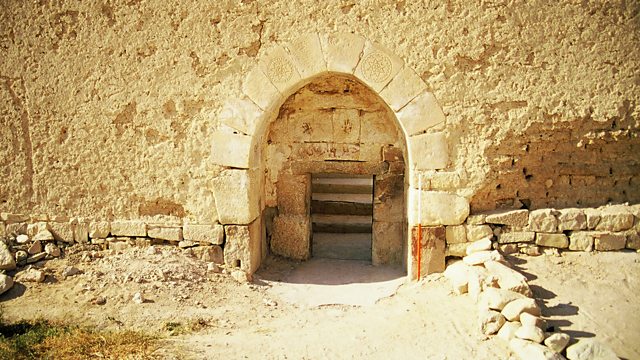 Mar Elian Monastery
The legends of a shrine, revered by both Christians and Muslims for hundreds of years.
The Museum of Lost Objects traces the histories of 10 antiquities or cultural sites that have been destroyed or looted in Iraq and Syria.
This monastery in the remote Syrian town of Qaryatayn held the 1,000 year old tomb of a saint, Mar Elian, who was revered by Christians and Muslims alike. After the Islamic State group took Palmyra, they came to the monastery of Mar Elian, kidnapped its priest and later bulldozed the site. A British archaeologist who lived and worked there for many years tells the legends of Mar Elian and her close relationship with the community.
Contributors: Emma Loosley, University of Exeter; Father Jacques Murad, formerly priest at Mar Elian
Presenter: Kanishk Tharoor
Producer: Maryam Maruf
Picture: Doorway to Mar Elian
Credit: Emma Loosley
With thanks to Shadi Atalla.
Museum of Lost Objects ‒ The Podcast
Podcast
Tracing the histories of antiquities and landmarks that have been destroyed or looted.