Main content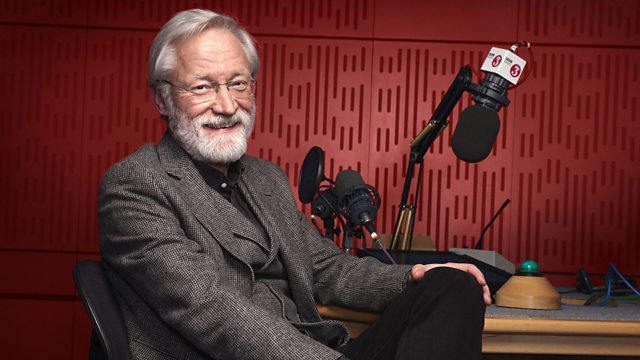 Donald Macleod explains how Strozzi strove hard to bring her music to print, keenly seeking patronage for her work.
This week Donald Macleod explores the life and music of Barbara Strozzi. She was one of the most important composers of Italian cantatas in the seventeenth century and, probably, also a Venetian courtesan. Strozzi published eight collections of vocal works during her lifetime containing over one hundred works in total, and her music travelled as far as Austria, Germany and England. Dr Sara Pecknold joins Donald Macleod to help lift the veil on this elusive composer.
A few years after Barbara Strozzi had published her first set of madrigals, she brought out a second group of works in 1651. This Opus Two collection demonstrated Strozzi coming into her own as a composer, and shows less of the influence of her father, the librettist Giulio Strozzi. In her twenties she was also something of a financial wizard, making shrewd investments and loaning money. It was also during this period that she became a mother. Three of her four children were fathered by Giovanni Paolo Vidman, who was already married. Upon Vidman's death, financial support was given to Strozzi by Vidman's widow. Within a few years Strozzi was hard at work again, bringing further compositions into print, including her only collection of sacred works. All of her published works have significant dedications, and we see from this that Strozzi was keenly seeking patronage.
Le tre grazie, Op 1 No 4
Emma Kirkby, soprano
Evelyn Tubb, soprano
Mary Nichols, alto
Frances Kelly, harp
L'amante segreto, Op 2 No 16
Susanne Rydén, soprano
Musica Fiorita
La vendetta, Op 2 No 9
Susanne Rydén, soprano
Musica Fiorita
Cantata: Sino alla morte mi protesto, Op 7 No 1
Susanne Rydén, soprano
Musica Fiorita
Con male nuove: Questa è la nuova, Op 3 No 5
Glenda Simpson, mezzo soprano
The Camerata of London
Salve Regina, Op 5 No 11
Maria Cristina Kiehr, soprano
Concerto Soave
O Maria, Op 5 No 7
Maria Cristina Kiehr, soprano
Concerto Soave
Producer Luke Whitlock.