Main content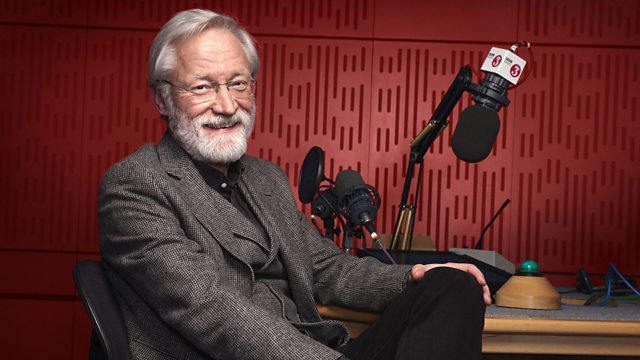 Mixing with the Intellectual Elite
Donald Macleod discusses Strozzi's becoming mistress of ceremonies at meetings of the Accademia degli Unisoni, presiding over their debates and awarding prizes.
This week Donald Macleod explores the life and music of Barbara Strozzi. She was one of the most important composers of Italian cantatas in the seventeenth century and, probably, also a Venetian courtesan. Strozzi published eight collections of vocal works during her lifetime, containing over one hundred works in total, and her music travelled as far as Austria, Germany and England. Dr Sara Pecknold joins Donald Macleod to help lift the veil on this elusive composer.
By the 1630s there are accounts of Barbara Strozzi socialising with intellectuals in Venice, including members of the Accademia degli Incogniti. Her father Giulio Strozzi was part of these literary circles where Barbara first started to prove herself as a virtuoso singer, entertaining the men at these gatherings. Her voice was so admired that composers such as Nicolo Fontei wrote and dedicated music to her. By 1637 Giulio established the Accademia degli Unisoni where Barbara would showcase her musical activities further and act as the Mistress of Ceremonies, presiding over their debates, and awarding prizes.
Amore è bandito, Op 6 No 7
Glenda Simpson, mezzo soprano
Barry Mason, baroque guitar
Lamento: Su'l Rodano severo, Op 3 No 3
Judith Nelson, soprano
William Christie, harpsichord
Christophe Coin, baroque cello
John Hutchinson, harp
Nascente Maria, Op 5 No 12
Maria Cristina Kiehr, soprano
Concerto Soave
Che si può fare, Op 8 No 6
Emmanuela Galli, soprano
La Risonanza
Fabio Bonizzoni, harpsichord and director
Godere e tacere, Op 1 No 9
Mona Spägele, soprano
Nele Gramß, soprano
Orlando de Lasso Ensemble
Silentio nocivo, Op 1 No 6
Nele Gramß, soprano
Detlaf Bratchke, alto
Tobias Hiller, tenor
Adolph Seidel, bass
Orlando de Lasso Ensemble
Vecchio amante che rende la piazza, Op 1 No 20
Beat Duddeck, alto
Hans Jörg Mammel, tenor
Adolph Seidel, bass
Orlando de Lasso Ensemble
Producer Luke Whitlock.