Main content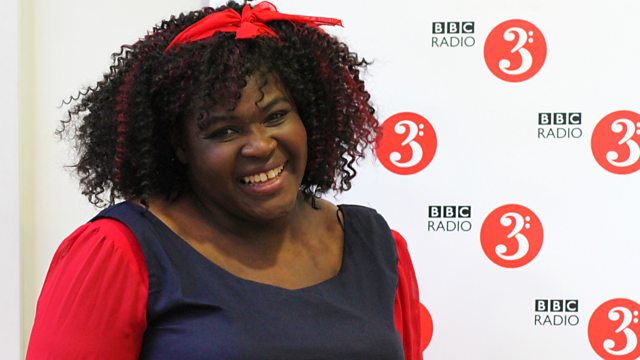 Friday - Sarah Walker with Maggie Aderin-Pocock
With Sarah Walker. Including My Favourite Scherzos; Music in Time: works by Barbara Strozzi; Artist of the Week: violinist Nathan Milstein, featured in Dvorak's Violin Concerto.
9am
My favourite... scherzos. The title 'scherzo' derives from the Italian for 'joke', and many composers have found it suited to a particularly light hearted style of writing. Through the week Sarah chooses a handful of her favourites ranging from the capricious to the virtuosic, with examples by composers including Antonin Dvorak, Frederic Chopin, Madeleine Dring and Antonio Bazzini.
9.30am
Take part in today's music-related challenge: listen to the clues and identify the mystery person.
10am
Sarah's guest is the space scientist Dr Maggie Aderin-Pocock. Maggie specialises in satellite technology and has worked on projects including the Gemini Observatory, the James Webb space telescope and the European satellite ADM-Aeolus. She is also a public speaker, broadcaster and presenter of programmes including The Sky at Night, and is committed to inspiring the next generation of scientists. Maggie will be talking about her career, and her life-long obsession with space, and sharing a selection of her favourite classical music, every day at 10am.
10:30
Sarah places Music in Time as she travels back to the Baroque period to explore the works of Barbara Strozzi, a composer renowned for her remarkably poetic vocal music, which explored themes from everyday 17th century life.
11am
Sarah's artist of the week is one of the great violinists of the 20th century, Nathan Milstein. Celebrated for his radiant tone, expressive ease and aristocratic poise, he was called "'the prince of the violin". These qualities are demonstrated throughout the week, in virtuoso concertos by Tchaikovsky and Dvorak, and in masterpieces of the violin repertoire including Beethoven's 'Spring Sonata', Bach's B minor Partita for solo violin and showpieces by Delibes and Chopin.
Dvorak
Violin Concerto
Pittsburgh Symphony Orchestra
William Steinberg (conductor).
Music Played
MY FAVOURITE...SCHERZOS

MAGGIE ADERIN-POCOCK'S CHOICE NO.1

MAGGIE ADERIN-POCOCK'S CHOICE NO.2

MAGGIE ADERIN-POCOCK'S CHOICE NO.3

MUSIC IN TIME: BAROQUE

ARTIST OF THE WEEK: NATHAN MILSTEIN
Mystery Person
Answer: Peter Pears (tenor)
Time Travellers: the podcast