Main content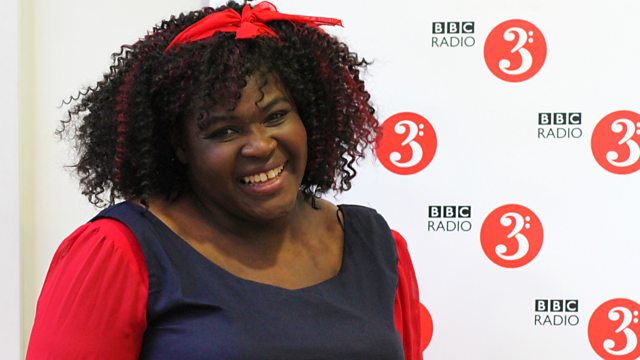 Tuesday - Sarah Walker with Maggie Aderin-Pocock
With Sarah Walker. Including My Favourite Scherzos; Musical challenge; Music in Time: lutenist and singer Maddalena Casulana; Rebecca Clarke: Viola Sonata.
9am
My favourite... scherzos. The title 'scherzo' derives from the Italian for 'joke', and many composers have found it suited to a particularly light hearted style of writing. Through the week Sarah chooses a handful of her favourites ranging from the capricious to the virtuosic, with examples by composers including Antonin Dvorak, Frederic Chopin, Madeleine Dring and Antonio Bazzini.
9.30am
Take part in our daily musical challenge: can you work out which two composers are associated with a particular piece?
10am
Sarah's guest is the space scientist Dr Maggie Aderin-Pocock. Maggie specialises in satellite technology and has worked on projects including the Gemini Observatory, the James Webb space telescope and the European satellite ADM-Aeolus. She is also a public speaker, broadcaster and presenter of programmes including The Sky at Night, and is committed to inspiring the next generation of scientists. Maggie will be talking about her career, and her life-long obsession with space, and sharing a selection of her favourite classical music, every day at 10am.
10:30
Sarah places Music in Time. It's the turn of the Renaissance period and Maddalena Casulana, an Italian lutenist and singer who, in 1568, became the first woman to have her music printed and published.
11am
On International Women's Day, Sarah introduces the Viola Sonata of Rebecca Clarke, a piece that reflects the prejudices that women composers fought against in the early 20th century.
Clarke
Viola Sonata
Philip Dukes (viola)
Sophia Rahman (piano).
Music Played
MY FAVOURITE...SCHERZOS

MAGGIE ADERIN-POCOCK'S CHOICE NO.1

MAGGIE ADERIN-POCOCK'S CHOICE NO.2

Music in Time: Renaissance
By Association
Answer: Lili and Nadia Boulanger
The music played:
Lili Boulanger
Pie Jesu
Isabelle Sabrié (soprano)
Francis Pierre (harp)
Eric LeBrun (organ)
Olivier Charlier & Aude Perin Dureau (violins)
Magali Demesse (viola)
Raphaëlle Semezis (cello)
Emile Naoumoff (conductor)
MARCO POLO