Main content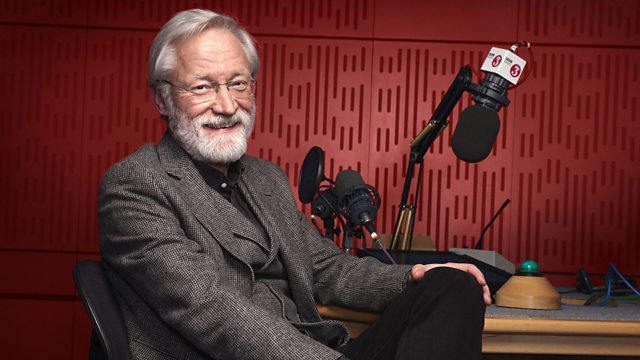 In the Shadow of Monteverdi
Donald Macleod focuses on Strozzi's upbringing among the grandest artistic circles in 17th-century Venice, where she met important composers such as Monteverdi and Cavalli.
This week Donald Macleod explores the life and music of Barbara Strozzi. She was one of the most important composers of Italian cantatas in the seventeenth century and, probably, also a Venetian courtesan. Documentary evidence relating to Strozzi's life is scarce, but we know she was born in Venice and was likely the illegitimate daughter of librettist and poet, Giulio Strozzi. Through him, Barbara came into contact with Monteverdi and later Cavalli who'd be her teacher. She was also introduced to the literati of Venice, whom she would sing for, and act as mistress of ceremonies for their meetings of the Accademia degli Unisoni, established by her father. Strozzi published eight collections of vocal works during her lifetime containing over one hundred works in total, and her music travelled as far as Austria, Germany and England. Dr Sara Pecknold joins Donald Macleod to help lift the veil on this elusive composer.
Barbara Strozzi was fortunate to grow up in a household where she'd meet visitors such as Monteverdi, Cavalli, and other famous Venetian artists of the time. Her mother, Isabella Garzoni, was the long-term servant of the librettist Giulio Strozzi, and may have been a courtesan. Barbara Strozzi was possibly educated in one of Venice's famous ospedali, but she also mentioned in one of her publications that she was taught music by the composer Cavalli. Giulio Strozzi was keen for his illegitimate daughter to be educated to increase her future prospects, but this may also have involved grooming her for the life of a courtesan.
L'Eraclito amoroso, Op 2 No 14
Philippe Jaroussky, countertenor
Le Concert d'Astrée
Emmanuelle Haïm, director, harpsichord, organ
Hor che Apollo è a Teti in seno, Op 8 No 3
Susanne Rydén, soprano
Musica Fiorita
Begli occhi, Op 3 No 9
Christine Brandes, soprano
Jennifer Lane, mezzo-soprano
New York Baroque
Eric Milnes, director
Cor donato, cor rubbato, Op 3 No 10
Christine Brandes, soprano
Jennifer Lane, mezzo-soprano
Kurt-Owen Richards, bass
New York Baroque
Eric Milnes, director
Canto de bella bocca, Op 1 No 2
Emma Kirkby, soprano
Evelyn Tubb, soprano
Alan Wilson, harpsichord
Anthony Rooley, director and lute
Mater Anna, Op 5 No 1
Maria Cristina Kiehr, soprano
Concerto Soave
Producer Luke Whitlock.
More episodes
Previous
You are at the first episode