Main content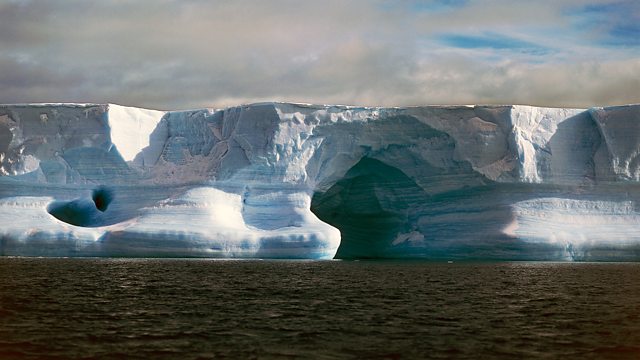 Back to the Ice
Documentary. TV weather forecaster Peter Gibbs spent two years as a meteorologist in Antarctica in the 1980s. Now, he returns to look at how the life and the science has changed.
In 1979, as a 21-year-old graduate, BBC weather presenter Peter Gibbs was sent to the end of the Earth, spending more than two years at the British Antarctic Survey's Halley Research Station. It was an experience that shaped his life. Half a lifetime later, he's returning for the first time.
Halley is celebrating its 60th anniversary. First established in 1956 on the Brunt Ice Shelf - a floating mass of ice hundreds of metres thick in parts, which flows off the Antarctic continent to the sea - Halley is the cornerstone of the British Antarctic Survey's scientific research on the white continent.
At Cape Town, Peter boards the Royal Research Ship 'Ernest Shackleton' for a two-week voyage across the vast Southern Ocean. Docking beside the ice shelf, he rides a snowcat to the Halley site to find out more about how the science being done today compares with the observations he took himself three decades ago, and how a new generation is coping with life in the coldest, driest, windiest, most isolated place on Earth.
Peter talks to scientists including space weather expert Richard Horne, glaciologist Hilmar Gudmundsson, and polar mapping specialist Andrew Fleming to understand more about Halley's vital role in data collection and analysis. He explores Halley's architecture - a bold new design of linked modules elevated above the snow on hydraulic legs fitted with giant skis - and asks whether the millions spent at Halley is money well spent.
Finally, for old times' sake, Peter repeats an experiment he himself performed hundreds of times during his Antarctic posting, working with meteorologist Amy Valach to launch a weather balloon loaded with scientific instruments into the chilly Antarctic skies.
Producer: Matthew Teller
A Whistledown Production.
Last on

Broadcast