Main content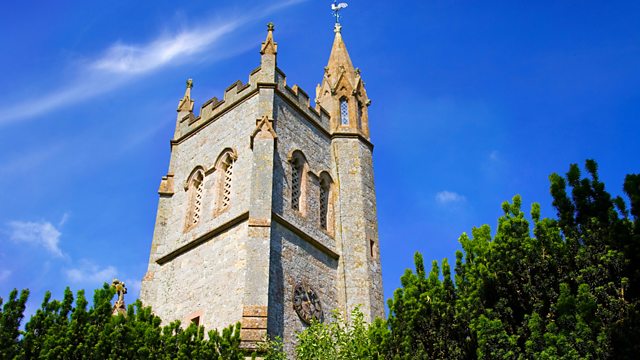 Lent Pilgrimage 4: Alone and Together
On Lent pilgrimage, Mothering Sunday's service comes live from St Martin-in-the-Fields with the Rev Dr Sam Wells and the Rev Dr Anna Poulson.
On Lent pilgrimage, Mothering Sunday's service comes live from St Martin-in-the-Fields, taking the theme from the CTBI Lent resources: 'Alone and Together.' On the great pilgrimage of life, it is often necessary to journey alone, whilst at other times, we share our path with others. Never is this more apparent than within the family setting where there is a delicate balance between community and independence. Reflecting on the line "A Sword will Pierce your own Soul Too", the Revd. Dr. Anna Poulson considers her own experience of motherhood. The service is led by the Rev. Dr. Sam Wells with music from St. Martin's Voices, directed by Andrew Earis.
Producer: Katharine Longworth.
Script
Please note:
This script cannot exactly reflect the transmission, as it was prepared before the service was broadcast. It may include editorial notes prepared by the producer, and minor spelling and other errors that were corrected before the radio broadcast.
It may contain gaps to be filled in at the time so that prayers may reflect the needs of the world, and changes may also be made at the last minute for timing reasons, or to reflect current events.
Opening Anno:  BBC Radio 4. Sunday Worship's pilgrimage through Lent this morning comes live from St Martin-in-the-Fields and is a celebration of Mothering Sunday. The theme is 'Alone and Together' and the service is led by the Reverend Dr Sam Wells. It begins with an introit which has been composed especially for this broadcast, 'The Love of All the Earth.'
Introit: The Love of All the Earth – Nils Greenhow
Introduction and opening prayer SamGood morning. On Mothering Sunday we celebrate the amazing gift that God gives us, to participate in our bodies with the wondrous process of the creation of human beings. And we recognise that, just as God tenderly cares for us, we are each in different ways invited to nurture infants, children, and grown adults with the same cherishing love. Mothering Sunday evokes the joy of the precious, intimate, and caring relationship of mother and child, and gives all of us who've had mothers or been mothers a chance to give thanks.
But because mothering involves love, it can't be protected from pain.  We also recognise that today is a day of grief for many, because their experience of motherhood has been hard, because they have lost the child they held so dear, or because the chance to be a mother was denied to them. Mothering Sunday is a turning point in Lent, from the time we focus on discipline and fasting, to the moment we turn with Jesus towards Jerusalem and the cross. Jesus dwelt in the wilderness and faced the cross alone, and we too face some of our greatest challenges alone. But as the church, we also make our pilgrimage together, in the discipline of devotion as well as in the walking the way of the cross. ' Likewise motherhood is experienced, inherently, with another person, and surrounded by others. But every mother also knows what it means to be alone, in the pangs of childbirth, the solitude of feeding a baby in the still of the night, and in the pain of letting go.
Let us prayTender God, in Mary you show us your will to share with us the gift of creation and nurture; inspire those who seek like Mary to bring forth the fruits of love and joy and peace in the rearing of children; that we may find comfort and strength in your arms, and be a blessing to all who experience isolation, orphanhood, or loneliness. In Christ your Son our Lord. Amen.When Mary and Elizabeth met her cousin to share stories, Mary saw in her womb the fruit of God's political and personal favour and sang with joy "Tell out my Soul." 
Hymn: Tell Out My Soul
Link: SamThis year Mothering Sunday falls two days before International Women's Day.  This is a day that celebrates the achievements of women throughout the world.   Both days invite women to share their stories of women.    We're about to hear from two women for whom Mothering Sunday is a poignant day. Sarah talks about caring for children who've been through terrible times. But first Jody tells us what this day means for those who aren't mothers but wish they were.. . 
Jody - Scripted Reflection Mothers in Our Hearts
Besides Christmas, Mother's Day can be the most difficult day in the calendar for women who aren't mothers, or aren't yet mothers and doubt that they ever will be.  Whether you are a couple struggling with infertility, or one of the many women who have been unable to find a suitable partner before your childbearing years draw to a close, or if you haven't had children for one of many other reasons, Mother's Day can be very raw indeed.
Perhaps it would help if we could extend the idea of 'mothering' to include all those women who are mothers in their hearts, but aren't biological mothers.  To think of 'Mother' as a verb, not a noun, it's something you do rather than something that you are.
Women without children are twenty percent of the female population aged 45 and over, but our stories aren't often told, our experience isn't honoured and our contribution to the lives of others is often under-appreciated. We listen patiently to mothers' delighted talk of their children, and grieve privately that we will never know that joy: first days at school, graduation, perhaps marriage and even grandchildren; a lifetime of photos we will never add to our albums. And yet so often our stoicism in the face of grief is misinterpreted as not really 'minding' or perhaps even interpreted as 'not liking children'.  
We non-mothers hide in plain sight, often hungry for empathy, fielding questions on the most intimate and personal nature which seem to come from all angles. But if you dig a little deeper you'll find that we are those good women around you who make up that 'village' it takes to raise a child, to create a community, to sustain a safe and civil society for other people's children to inhabit. And we do so gladly, willingly.
So, perhaps next time you meet a couple without children, hold back your natural curiosity about when they're going to start a family. Or when meeting a single, middle-aged woman who, for whatever reason, doesn't have children herself, try to see past the social caricatures and instead see the individual woman in front of you, one doing her best to live a life she, perhaps, didn't expect, and doing so with dignity. If she has a cat, so what? Plenty of mothers do too…!
This Mothering Sunday, let compassion open your heart just a little wider to include all of those who long or longed for motherhood.  Although we grieve in private, we are all around you.  
Sarah's story  Scripted Reflection – on CD 2'09" or 2'11"Imagine arriving in a foreign country, not speaking the language, being asked many questions about your background and then being brought to a home you have never seen before, to people who don't understand you. It is frightening! You have already gone through an incredibly tough journey to get here. Finally you crawl into bed, but sleep brings no peace as you are having nightmares. Young people arrive traumatised. You are told this is your new home but it feels nothing like home!
My husband and I have been fostering for 11 years now and have looked after over 40 children. Some have stayed for a night, others up to three years.
Our first aim is to build trust as quickly as possible. They need clothes-sometimes they arrive with a few small things in a plastic bag. We find out about the food in their country and try to find some of their ingredients so they can eat something which is familiar to them. I usually teach them to make some of the food we eat too-biscuits are always popular! Gradually we learn to live together and the bad dreams recede very slowly.
These young people arrive with trauma but also with great motivation to succeed in life. They lap up every opportunity they are given for education and training. We have many stories from the young people we have helped.  One has graduated with a 2.1, another is applying to study Nursing. We have learned a lot from them, not only about their cultures, but from their kindness and generosity of heart towards older people, the sick and the poor. They are an example to us.
Jesus said, I was a stranger and you welcomed me…when you did it to one of the least of these, my brothers and sisters, you were doing it for me.
There is a huge reward in seeing these young people succeed in life and fulfil their dreams. It is such a joy supporting them to become really valuable members of society.
Choir: Sometimes I feel like a Motherless Child
Link: SamThe spiritual Sometimes I feel like a Motherless Child sums up the poignancy of Mothering Sunday for many. Our readings reflect the two-edged nature of this complex day.  We hear first from the Prophet Isaiah, Chapter 49 and then from the Gospel of Luke Chapter 2.
Reading 1A reading from Isaiah chapter 49.Sing for joy, O heavens, and exult, O earth; break forth, O mountains, into singing! For the Lord has comforted his people, and will have compassion on his suffering ones. But Zion said, 'The Lord has forsaken me, my Lord has forgotten me.' Can a woman forget her nursing-child, or show no compassion for the child of her womb? Even these may forget, yet I will not forget you. See, I have inscribed you on the palms of my hands.
Reading 2A reading from Luke chapter 2.There was a man in Jerusalem whose name was Simeon; this man was righteous and devout, looking forward to the consolation of Israel, and the Holy Spirit rested on him. It had been revealed to him by the Holy Spirit that he would not see death before he had seen the Lord's Messiah. Guided by the Spirit, Simeon came into the temple; and when the parents brought in the child Jesus, to do for him what was customary under the law, Simeon took him in his arms and praised God. And the child's father and mother were amazed at what was being said about him. Then Simeon blessed them and said to his mother Mary, 'This child is destined for the falling and the rising of many in Israel, and to be a sign that will be opposed so that the inner thoughts of many will be revealed—and a sword will pierce your own soul too.'
Anthem: For the beauty of the Earth 
Link: Sam[For the Joy of Human Love, Brother Sister, Parent , Child,  John Rutter's joyful setting of ]Folliott Sandford Pierpoint's hymn, For the beauty of the Earth sung this morning by St Martin's Voices directed by Andrew Earis and accompanied by Jeremy Cole.
Our preacher this morning is the Revd Dr Anna Poulson.

Sermon: Anna PoulsonTwo parents and a baby. A couple of experts gathered in a place enshrined with expectation. A wise man proclaims his words of wisdom over the child: words that amaze, words that devastate, words that leave a trail of bewilderment long after they've been uttered. There's been so much joy: the wonder of pregnancy; the agony and ecstasy of a demanding delivery; hordes of visitors: how could sorrow be the future?
That was the moment old Simeon told Mary as she presented Jesus in the Temple that 'a sword will pierce your own soul too.' That was also the moment when my husband and I were told our infant daughter had a rare life-limiting condition, that could possibly live till three but probably wouldn't get through the winter. 
In a few gentle, measured sentences the doctors dismantled all our parental hopes and dreams. She would never walk or talk, or feed herself. There would never be a day when she'd be free of seizures. In the dark days that followed my husband and I held onto her tighter than ever, grieving for all that had been lost, yet recalling that every child is a gift from God. We were letting go of so much; we could only trust that the wonder held in store in this tiny, fragile, precious gift would somehow be revealed.
Mary too, believed she had been blessed with a gift. 'My soul magnifies the Lord,' she sang when she was expecting, 'for the Mighty One has done great things for me, and holy is his name.' Was she still singing after what Simeon told her in the temple? What were her expectations now? Simeon, upon whom, we are told, the Holy Spirit rested, who was able to recognise the Lord's Messiah, who praised God for the salvation bestowed in Jesus – yet Simeon who also knew the excruciating pain that this would inflict upon Jesus' mother. Did Mary stop then to rethink about her Magnificat song, or reevaluate the visit of the shepherds and the gifts of the wise men? Were Simeon's words enough to silence her singing? Did she too have to let go of the dreams she had once dreamt for the child she had carried? One of the universal characteristics of motherhood across continents and cultures seems to be the pain of letting go. Sometimes this pain is mixed with pride: watching your child swallowed up by school on their first day, stride onto the platform at graduation, head off into the sunset as a newly-wed. But other letting goes are forced upon us: a phone call tells of a tragic accident, a test reveals a terminal disease, a confession discloses a terrible secret: all agonising reminders that life is not ours to control. 
In the midst of Simeon's song of praise, he reveals the mystery that challenges everyone's expectations of the Messiah: that this glory, this salvation, would be found through searing, piercing pain. Pain that would wrack Jesus's body, break Mary's heart, and pave a path of sacrifice for disciples to follow. In the moment of pieta, as Mary at the crucifixion cradled her son's pierced body with the intensity of her love for him, and as the sword thrust into her own heart too, she embraced the ultimate act of letting go. Her song silenced, she surrendered her son to the terrors of hell and the darkness of the tomb. Yet his was a light and glory which could not be overwhelmed or constrained but which would burst forth after three days, shattering all expectations and revealing the new realm, the realm in which wounds are visible yet healed, the realm of resurrection - and Mary sang again as never before. 
My daughter, Lydia, did survive her first winter, and the next, and the next. And in the three years she lived, amidst the struggle, we discovered many miracles. We discovered that when you let go and surrender your expectations, when your hands are completely empty and open, then can they be filled with a host of precious things. We discovered that when you know you're going to lose something, you cherish every moment. You linger over every goodbye in case it's the last. We discovered that Lydia and her friends at her nursery and hospice were not objects of pity but shrines of joy to be revered with awe and wonder. We discovered that the sadness wasn't that they weren't more like us, but that we weren't more like them. For slowly we realised that it was they who instinctively knew the secret of the good life, and in their abundant generosity it was a secret they would share, if only you would stop long enough to listen: love and be loved, love and be loved. 
There was no pieta moment of intense love for little Aylan Kurdi, the Syrian three-year-old who drowned last year en route to the Greek island of Kos. Few could have seen the picture of his lifeless body lying on the beach without wanting to scoop him up and cradle him one last time. I was deeply grateful for the time I had to cradle my little three-year-old after she died. In that moment of paradox, there was searing pain, yet insurmountable beauty: heaven breaking into earth within the walls of a children's hospice on a suburban estate. Hearts wounded, yes forever, but also eternally transformed. This was the place of light and glory that Simeon had seen in the infant Jesus, the place of the most intense vulnerability, intimacy and love. Simeon's eyes had seen God's salvation. Our eyes had seen it too.
In her living and her dying, Lydia revealed the truth at the heart of the Gospel: that when and only when we have the courage to admit defeat, to let ourselves go and to surrender, then we find ourselves cradled in the hands of another, of the Father whose hands flung stars into space, of the Son whose hands were nailed to a tree, of the Spirit on whose hands we will find names, so many names: Aylan Kurdi, Lydia Eve Poulson, mine, yours, beautifully engraved by the God who will never forget us, by the one who will never let us go. Amen.

Choir: Rachmaninov – Ave Maria
Prayers/ Lord's PrayerThe Ave Maria from Sergei Rachmaninov's All-Night Vigil, once praised as the 'greatest musical achievement of the Russian Orthodox Church.'
Let us pray.Cradling God, we thank and praise you because like a mother you brought all things into being. Through trial and truth-telling, touch and tenderness you nurtured a people and led them in the ways of justice and of peace. When the time came for you to dwell among us in flesh and blood, your Holy Spirit called a woman to be the godbearer, that in her we may behold that our bodies could bring forth your glory. In Mary and Joseph you give us a model of faithful parenthood. Bless all who strive to embody your ways in shaping the character of their children. Give strength to any who are weary, and hope to all who feel they have failed. When being a parent brings us to our knees, draw us deeper into the mystery of your love. 
Yearning God, bless every mother who gives and does not count the cost, who toils and does not seek for rest, who labours and does not to ask for any reward, save that of knowing that she does your will. Visit and heal the sadness of those whose calling to be a mother has not been fulfilled. Transfigure the distress of any whose experience of raising a child has meant a sword has pierced their own heart. Come close to all who find they cannot look upon a parent with either gratitude or grace. Hasten the day when the holy city descends like a bride prepared for you, when all desires are known and from you no secrets are hid, ever-living ever-giving God, Trinity of mercy and love. Amen.Our Father, who art in Heaven, hallowed be thy name; thy kingdom come, thy will be done on earth as it is in heaven. Give us this day our daily bread; and forgive us our trespasses as we forgive those who trespass against us; and lead us not into temptation, but deliver us from evil. For thine is the kingdom, the power and the glory, for ever and ever. Amen.
In 1873 Chicago lawyer Horatio Spafford sent his wife and four daughters to England for a holiday. As he waved them off from New York, he couldn't have known what lay ahead. Nine days later he received a telegram from his wife with the unimaginably horrifying words, 'Saved… alone.' He got the next boat to England, and when the ship passed the point of the tragedy that had claimed his four daughters and 222 others, he went to his cabin and wrote this extraordinary hymn. 
Choir: It is well with my Soul
Blessing: SamMay the God who shares with every mother the glory of creative and nurturing love, share with you the joy of bringing forth the fruit of the Spirit in patience, kindness and gentleness. And the blessing of God almighty, the Father, the Son, and the Holy Spirit, be upon you and remain with you now and always. Amen
Hymn: Now thank we all our God
Organ: Voluntary
Lent Resources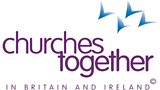 During Lent Radio 4's Sunday Worship and Daily Service as well as Sunday Breakfast on BBC local radio are taking the idea of Pilgrimage as inspiration. A link to resources for individuals and groups from Churches Together in Britain and Ireland can be found below.