Main content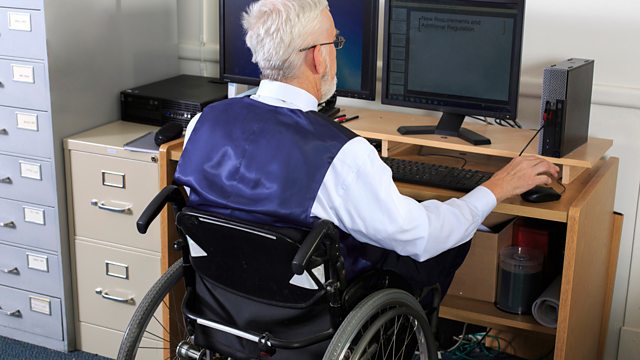 Energy market report, Disability in the workplace
Consumer affairs, with topics including the CMA energy report, flight delays, crowdfunding property, disability and working, and celebrity puppies with Instagram accounts.
The Competition and Markets Authority has been investigating how well the UK's energy market works for consumers and it publishes its interim proposals this morning. It gives a strong indication of what the CMA believes should change, before it publishes its final report in June.
More and more flights arriving and departing from UK airports are delayed, in fact last summer represented a five-year low for punctuality. The Civil Aviation Authority released figures this week which show that, overall, a quarter of flights between July and September last year were delayed, with the length of the average delay creeping up by a minute compared with the same period in 2014.
Crufts gets underway today and there's a touch of celebrity this year. A new stand is being added for dogs that are famous online. Bruno the miniature daschund, for example has 66,000 followers on the photo sharing website Instagram. Mika the husky has 58,000, whilst Ramsey the blue Staffordshire bull terrier has 128,000.
Now the Kennel Club says famous dogs on social media are having an impact in the real world. In the last year, registrations of Pembroke Welsh corgis have risen significantly, so the breed has been removed from the club's "at watch" list, reserved for breeds with fewer than 300 registrations. They're putting it down, in part, to Winny the Pembroke Welsh corgi, who has 18,000 Instagram followers.
Got a spare £10? Well, you could buy a pizza with it. Or you could buy a share of a flat and reap the rewards of investing in a buy-to-let property. Until now, buy-to-let has only been possible for people with a lot of spare cash and high borrowing power. If you have enough money, buying a second property to rent out sounds like a good investment. But you have to deal with all the hassle of demanding tenants and broken boilers. Some new online companies are trying to change all that using crowdfunding to open up the property investment market to everyone who has a bit of spare cash at the end of the month.
There are six million people of working age in the UK who have a disability and the government wants to get more of them into the workplace. They launched Disability Confident back in 2013 to help employers to get rid of barriers, increase understanding and ensure that disabled people have more opportunities to get work. But is it working?
Producer: Maire Devine
Presenter: Winifred Robinson.
Chapters
Competition and Markets Authority Energy Report

The CMA have issued their recommendations after an investigation into the energy market

Duration: 10:43

Flight Delays

More and more flights arriving and departing from UK airports are ending up delayed

Duration: 04:42

Smoking Ban In Cars

No fines have been issued since the law on smoking in cars with children came into force

Duration: 06:31

Celebrity Puppies

At Crufts a new stand is being added for dogs that have a big following on social media

Duration: 04:09

Disability and Work

How is the Specialist Employability Support Scheme aiding disabled people keen to work?

Duration: 07:26

Morrisons Results

Morrisons' annual results show a 30% drop in profits compared with last year

Duration: 04:35

Disability and Work

The Specialist Employability Support scheme was launched by the Department for Work and Pensions at the end of last year. 29 year old Richard Dean from Hampshire is one of the first to sign up. He's on the Autistic Spectrum and has been diagnosed with Dyspraxia and Attention Deficit Disorder.

Since leaving school with 6 GSCE's and an IT Diploma he has applied for literally thousands of jobs. None has worked out - but Richard has been doing work experience at Hampshire Hospitals NHS Foundation Trust in Winchester with the help of an employment charity called the Enham Trust who are working to help him get a job there.