Main content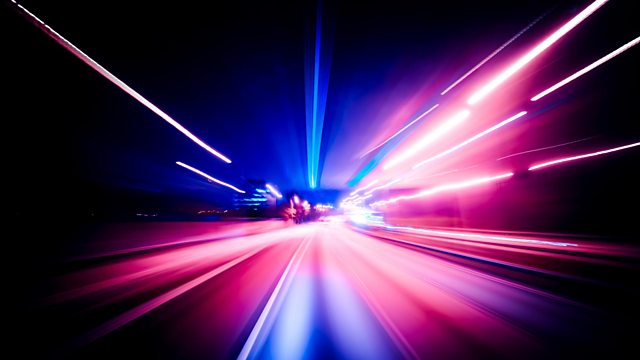 Donaueschingen Musiktage 2015
Tom Service presents highlights from the 2015 Donaueschingen Musiktage including music by Georg Friedrich Haas, Orm Finnendahl and Olga Neuwirth.
Famous both for its brewery and as the source of the Danube, since 1921 the Black Forest town of Donaueschingen has also been the source of first performances of some of the seminal masterpieces of the last nine decades. Pushing the boundaries at Donaueschingen Musiktage has been a veritable Who's Who of new music from Schoenberg to Ligeti, Cage to Stockhausen, Xenakis to Wolfgang Rihm.
Tom Service presents a handful of last year's Festival highlights including the microtonal adventures of a trombone octet by Georg Friedrich Haas, Orm Finnendahl's intriguing mix of the human, electronic and mechanical, and an epic for electronics and ensemble from Olga Neuwirth inspired by Herman Melville, Venice and Luigi Nono.
Georg Friedrich Haas: Trombone Octet
Hanover Trombone Unit
Orm Finnendahl: AST
Mosaik Ensemble
Enno Poppe (director)
Olga Neuwirth: Le Encantadas o le avventure nel mare delle meraviglie
Ensemble intercontemporain
Matthias Pintscher (director).
Stockhausen's Gruppen – What's the Big Deal?