Main content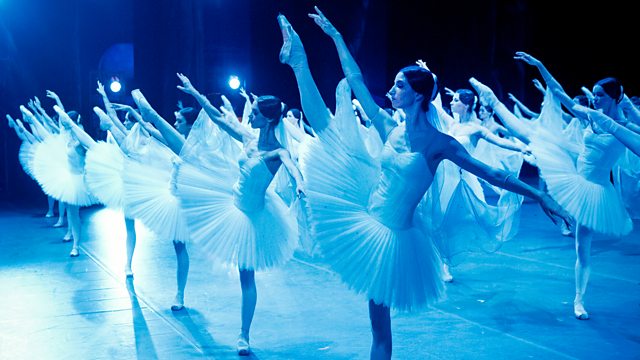 Bolshoi Babylon
Uncensored access backstage as film-makers record an entire season at the Bolshoi, with performers and managers attempting to reclaim their reputation following a scandal in 2013.
The Bolshoi is worshipped as Russia's national treasure by its many fans. But in 2013 the theatre hit the headlines for all the wrong reasons - Sergei Filin, director of the ballet company, nearly lost his eyesight when a masked man threw acid in his face. It triggered months of intrigue and scandal, with both performers and managers desperate to repair the damage.
Now, for the first time, film-makers have been granted uncensored access backstage to record an entire season. This film follows performers and managers as they attempt to reclaim their reputation. New director Vladimir Urin vows to resist meddling from the Kremlin, but his antipathy towards Sergei Filin spills out into the open. Away from the backstabbing and political intrigue, it is left to the dancers to keep the prestige and legacy of Russia's most famous theatre intact.
Nick Read, director of Bolshoi's Babylon answers the Storyville Q&A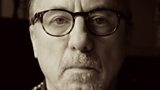 What made you first want to explore the subject?
I was in Russia completing my first feature doc, The Condemned, when the story of the acid attack on Filin broke. Our producer, Mark Franchetti, covered the story for the Sunday Times, and suggested we request access as filmmakers. From the outset I believed that if we could get inside this iconic institution, then we were always going to find a story, especially in the wake of this extraordinary crime.

How long did it take to get the film off the ground?
Gaining access took infinite amounts of patience & perseverance and finally, a change in management. When Vladimir Urin – who became an important character in the film - was appointed as director of the theatre, he agreed to us filming across the entire season (and remarkably we never had an access agreement throughout 5-6 months of filming!). It took us another 3 months to find the budget after this – so we were in preproduction for nearly 9 months.

What were you most surprised to learn in the course of production?  
My first impression on entering the Bolshoi was that it was so much bigger than it looks from the outside – after 6 months we were still getting lost – and so many more people worked there – over 3000 – than I guessed. Once we started filming you could not help but be impressed by the ability, physicality and dedication of the dancers, especially when I saw them backstage.

What was the most difficult part of the story to tell?
To begin with, none of the dancers wanted to acknowledge the elephant in the room – the attack on their boss, and the underlying reasons. It took us several months to win their trust & get them to open up about this most painful chapter in the Bolshoi's history.

What have been the differences in reception to the film in countries it has now travelled to?
Most people have understandably been impressed at the level of access & trust we acquired, but many – perhaps most acutely in the USA – have difficulty in believing that this came without compromise or favour. They assumed there was a degree of censorship by the Kremlin or Bolshoi management. This was not the case – no payment was ever made, and our editorial freedom was never compromised.

Did you have a social media strategy?
In collaboration with our distributors & publicists, social media played an important part of our release strategy, and in generating pre-publicity for both public and press. By the time we launched, there was not a single broadsheet that did not preview the film, and these were circulated through social media, creating a real sense of excitement around the release. One stroke of genius was to run a competition on Saga's Facebook page, offering a prize of a signed poster to an important demographic audience. This alone generated hundreds of responses & bookings!

Has there been a positive response on social media to the film?
The response of people who saw the film at festivals and public screenings was overwhelming and 99% were very favourable. Twitter was important in spreading word of mouth recommendations, especially from people with an existing interest in ballet or those who work in the dance community. Cast members & critics also posted suggesting their followers to go & see the film.

Any updates on contributors since filming finished?
Sergei Film's future remains uncertain. Although he is still an employee of the Bolshoi, his contract as artistic director has not been renewed, and whether he will stay at the Bolshoi is doubtful. Nastia Meskova has recently suffered a bad injury, so – not for the first time – she is being sidelined in the casting process.

Best recent read?
Child 44

Best recent film?
Cartel Land


Credits
| Role | Contributor |
| --- | --- |
| Director | Nick Read |
| Producer | Mark Franchetti |
| Director | Mark Franchetti |
| Series Editor | Nick Fraser |