Main content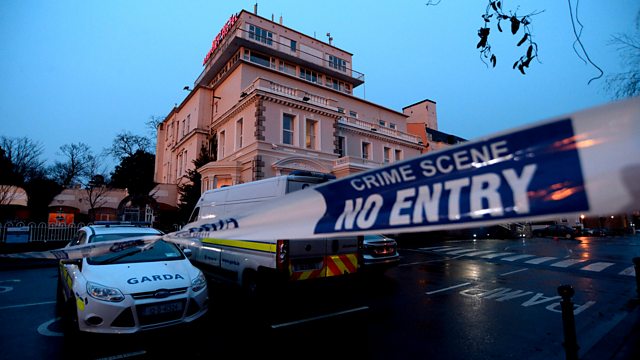 Dublin's Gangs
A gangland feud in Dublin has left two dead in four days. Extra armed police patrol the streets in the hope of preventing reprisals. Melanie Abbott investigates.
Extra armed police have been put on the streets of Dublin after two murders within just four days of each other. It's being blamed on a flare up of gang wars more akin to Sicily. The first involved gunmen carrying Ak47s disguised as police who burst into a respectable hotel packed with people. The next was assumed to be a swift reprisal: a man was shot several times in his own home. Melanie Abbott travels to Dublin to find out the background to this bitter gang feud and talk to the community caught in the middle.
Producer: Anna Meisel.
Mairia Cahill tells her story of sexual abuse at the hands of a senior IRA operative.

Rising racism in Northern Ireland - but who is behind it? Helen Grady investigates.