Main content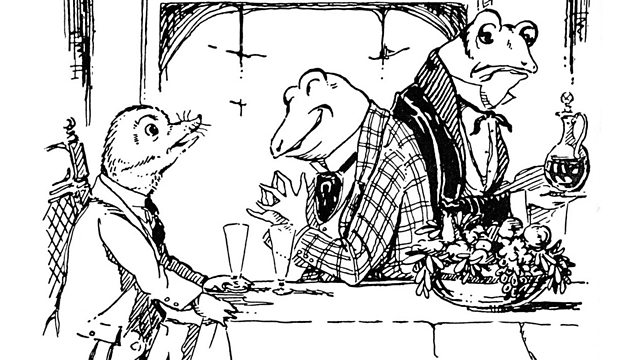 Laverne in the Willows
Lauren Laverne explores the appeal of Kenneth Grahame's The Wind in the Willows, one of her favourite books and one that remains a cornerstone of children's literature.
Lauren Laverne has long been a firm fan of Kenneth Grahame's classic children's book 'The Wind in the Willows', in particular that most sparky of characters Mr. Toad, whose desire to have everything and anything new makes him such a vibrant fore-runner of the modern consumer. Lauren sets about telling the story of the book and its creator, Kenneth Grahame, who came up with the adventures of Mole, Ratty and friends as bedtime stories for his headstrong young son Alistair - thought by many to be the model for Mr. Toad himself. Along the way Lauren will visit the school that once was home to the Grahame family, and where he turned the stories into the book we're now so familiar with. She'll also hear from the author of the 'How to Train Your Dragon' series of books, Cressida Cowell, about her own love of 'Wind in the Willows', as well as Tom Moorhouse, an Oxford Universtity Ecologist who is writing a series of sequels to Grahame's classic tale.
Featuring the composition 'Nur Musik' by Mark Simpson.