Main content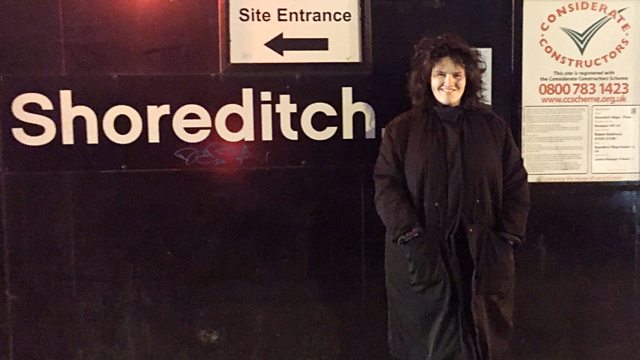 The Arts Exodus
Artist and writer Deborah Coughlin examines how artists are priced out of city areas they have helped revitalise.
What does an artistic presence mean to a community - is it the character and lifeblood of an area or the death knell for affordable housing? The artist and writer Deborah Coughlin examines the impact of gentrification, through her own experience and that of other artists in different cities and locations from London to Berlin, New York to Margate.
When she left art college in 2000, Deborah couldn't afford even the smallest bedsit in an area like Shoreditch, after artists like Tracey Emin had made the area desirable in the previous decade. She found a place further out of central London - in Clapton, with its reputation as 'murder mile'. Now Clapton is one of the most gentrified areas in East London and she has moved on.
So where can artists, particularly those at the beginning of their careers, afford to live and work? Deborah meets some in Margate, Kent, where there is a growing community of artists who are bringing the dying seaside town back to life. "There is space to grow in Margate, not just affordable studio space but space to think," says one.
In New York she finds the Lower Manhattan Cultural Council was funded 40 years ago to breathe life into the financial district and talks to the artist Sophie Matisse (great-granddaughter of Henri Matisse), who came to New York from Paris 25 years ago.
In Berlin, urban planner Dr Cordelia Polinna tells how the city uses rent and planning controls to keep accommodation affordable, but still fears the city will go "the same way as London".
Meanwhile, the Greater London Authority recognises the value of artists to the capital's economy and tourism - and is trying to work with developers to build in studio space.
Producer: Sara Parker
A Falling Tree production for BBC Radio 4.
Last on
Broadcast