Main content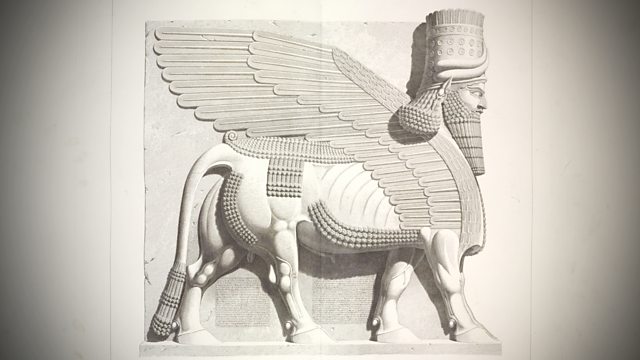 Winged Bull of Nineveh
The huge 2,700 year old sculpture that guarded the gates of one of the most fabled cities in antiquity
The Museum of Lost Objects traces the histories of 10 antiquities or cultural sites that have been destroyed or looted in Iraq and Syria.
With hundreds of thousands of lives lost, millions of people displaced and some of the world's most significant heritage sites destroyed, the wars in Iraq and Syria have had an enormous cost. While the historical artefacts that have been bombed, defaced and plundered can never be restored, they are very well remembered. Through local histories, legends and personal stories, the Museum of Lost Objects recreates these lost treasures and explores their significance across generations and cultures, from creation to destruction.
The winged bull was a huge 2,700-year-old sculpture that stood guard at the gates of one of the most fabled cities in antiquity – Nineveh, modern-day Mosul, northern Iraq. Militants from the Islamic State group defaced the winged bull in February 2015, almost a year after seizing control of the city. We tell the story of the bull and the role of Nineveh in the origins of Iraqi archaeology.
This episode was first broadcast on 29 February, 2016
Presenter: Kanishk Tharoor
Producer: Maryam Maruf
Picture: Winged Bull of Nineveh, drawn by Eugène Flandin
Credit: The New York Public Library
Contributors: Mazin Safar, son of Iraqi archaeologist Fuad Safar; Mark Altaweel, Institute of Archaeology, UCL; and Iraqi archaeologist Lamia al-Gailani, SOAS
With thanks to Nigel Tallis and Sarah Collins of the British Museum, and Augusta McMahon of the University of Cambridge.
Last on
Download podcasts featuring extra material from the series and listen at your leisure.

Cuneiform in the dead Akkadian language, found on a sculpture, has been decoded...
Broadcasts