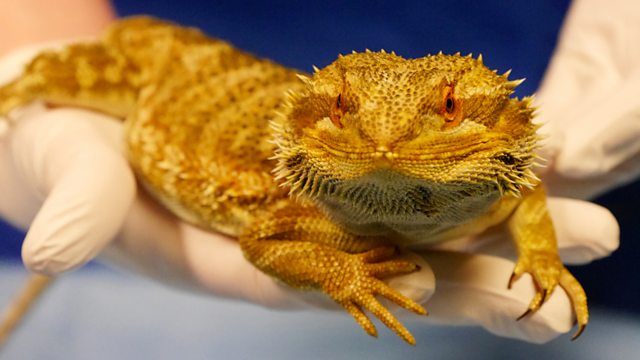 Episode 5
Anns an t- sreath sa tha sinn a' coinneachadh lighichean-sprèidh fo air feadh Alba 's iad ri frithealadh iomadach seòrsa beathach beag is mòr, peatal agus fiadhaich. Bidh sgeulachdan toileachais agus bròin pailt agus sinn a' coinneachadh ri gach creutair beò. An t-seachdainn sa, aig Pairce Fiadh Bheathaichean na Gaidhealtachd faisg air Ceann a Ghiùsaidh. tha sgioba mòr air
cruinneachadh airson obair a dhèanamh air fiacal Walker am mathan bàn. Tha bheat Jane Harley a dèanamh cinnteach gu bheil a h-uile càil deiseal agus tha ceithrear eòlaichean eile air a thighinn steach gus a cuideachadh.
Aig Albavet ann an Dùn Phàrlain, tha bheat Vikki Halliday a' dèanamh obair lannsa air sùil chat.
Agus aig Sgoil Bheat Dick aig Oilthigh Dhùn Èideann, tha iad a' coimhead as deidh measgachadh de bheathaichean annasach à tìrean cèin.
This series takes viewers on a journey across Scotland following vets as they tend to animals from small to large to very wild. Stories of joy and stories of sadness as we meet all creatures great and small.
In this programme, Walker the polar bear at Highland Wildlife Park near Kingussie gets a visit from the dentist. A team of specialist vets gathers to join local vet Jane Harley and create a temporary operating theatre in Walker's enclosure so that they can carry out their procedures. It's a race against time to get the work done.
At Albavet in Dunfermline, eye specialist vet Vikki Halliday performs delicate surgery on a cat's eye, and at Dick Vet School at Edinburgh University, the exotics department has a varied assortment of animals to treat.
Last on