Main content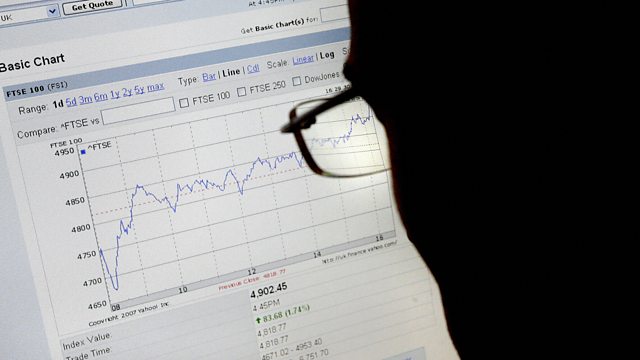 Fund Fee Rip-Off
The latest news from the world of personal finance, including fee rip-offs for 'closet' trackers, baffling terms and conditions, and how UK pensions compare to other countries.
A recent report has revealed that 20% of 'actively' managed equity funds are doing no more than track the stock market. That's even though investors are paying huge fees to fund managers to use their skill to buy shares in companies they thought would go up. It's a problem across Europe and consumers in Norway are so fed up with being ripped off they have launched a class action.
The UK Government has just launched a consultation into baffling Terms and Conditions (T&Cs), how they can be made more user-friendly. But the commercial radio sector is lobbying Europe to change the rules so we hear less small print gobbledegook on the radio. We speak to Siobhan Kenny Head of the Radiocentre, commercial radio's industry body.
This week there's been something of a pensions bonanza. Papers have been full of headlines warning of radical changes to come in the Budget in a few weeks time, the Pensions Minister Ros Altman launched a State Pension Age review and the Labour commissioned Independent Review of Retirement Income was published, suggesting that workers need to double the amount they are saving into workplace pension. But how does the UK compare with other countries when it comes to pensions?
In January - right at the height of the market volatility - individual investors pulled the most out from equity funds ever. Again and again the evidence is that people sell when the market is falling towards lows and buy when the market is rising and reaching its peak. Greg Davies, Head of Behavioural Finance at Barclays, explains these biases and what we are all getting wrong.
Presenter: Louise Cooper
Producer: Alex Lewis
Editor: Andrew Smith.
Last on