Main content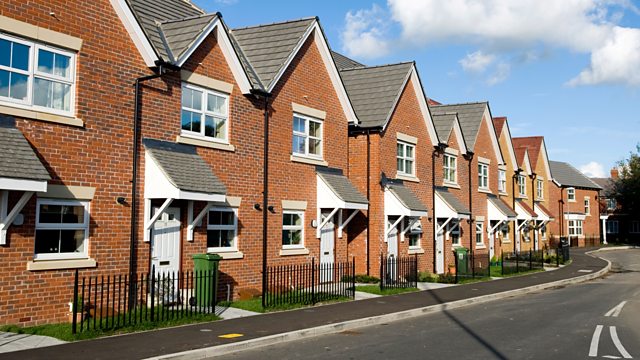 New-build homes, Holiday money, Pets on Prozac
Surveys suggest that many people who buy newly built homes are dissatisfied with the quality of workmanship and finishing. We investigate how the industry monitors its standards.
Damp walls, leaking sewage and badly fitting windows are just a few of the problems You & Yours has heard about from people who recently bought a newly built home. Surveys suggest that many buyers face problems with workmanship and finishing. We explore how the industry monitors its own standards and hear proposals for an ombudsman for newly built property.
One of the UK's biggest foreign exchange providers has reported an increase in sales of the euro in the last week or so. It is thought some holidaymakers are concerned that the value of sterling might fall during the EU referendum campaign and are choosing to buy their holiday currency months before they go away. But there is a warning that foreign exchanges are affected by a wide range of factors and the shifting value of sterling against holiday currencies is unpredictable.
An estimated 80 per cent of Britain's dogs suffer from behavioural conditions, such as anxiety or hyperactivity. That's according to a study, which also suggests behavioural problems can prevent owners from bonding properly with their pets. In some cases, vets are now using drugs similar to anti-depressants to improve behaviour. We examine the responsibility of owners in giving their pet the environment and stimulation they need and ask when the use of these drugs is appropriate.
Producer: Jonathan Hallewell
Presenter: Winifred Robinson.
Last on
Chapters
New Build Homes

Complaints about poor quality newly built homes in the UK.

Duration: 09:05

Holiday Money

The holidaymakers changing their currency months before they go away.

Duration: 04:20

Care Fees

Local councils in England flouting new rules over the funding of care home places.

Duration: 05:48

Pet Behaviour

When is it appropriate for vets to use drugs like anti-depressants on pets?

Duration: 07:37

Portals

Small firms stung by charges when they try to sell their goods through big retailers.

Duration: 06:06

Eggs Petition

A teenager's online petition that has attracted more than 85,000 signatures.

Duration: 04:56

Broadcast