Main content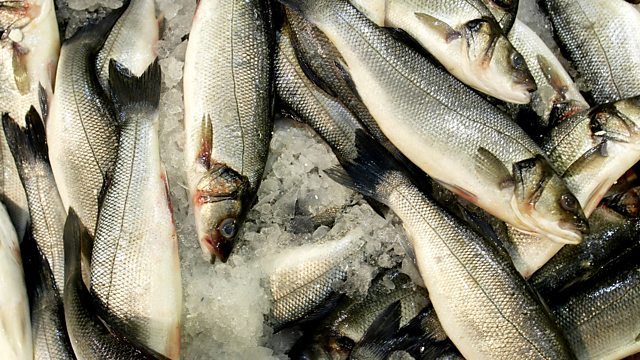 Cost of childcare, Seabass, Outlet shopping
Consumer affairs programme. 10,000 childminders have left the profession in the last five years, and childcare costs have increased by a quarter. What options do parents have?
New figures out today from the Family and Childcare Trust reveal that in ten local authorities in England there are only five childminders for every thousand children under five. Over the past five years, one in six child minders in England has left the profession and the cost of employing one has increased by a quarter. The government introduced childminder agencies in 2014, to try and encourage more people in to the profession, but to date the scheme hasn't taken off. It all means less choice for parents and contributes to the rising cost of childcare. We hear from parents, a newly registered childminder, and the Head of Research at the Family and Childcare Trust.
Stocks of wild Seabass are now so low that the Marine Conservation Society says we should stop buying and eating it. The European Commission has brought in emergency measures to curb commercial and recreational fishing of Seabass in the UK, but not everyone believes it'll solve the problem. Our reporter Shari Vahl travels to the coasts of Britain to investigate.
With Vodafone now the most complained about mobile operator in the UK, according the Ofcom, we look at the case of one customer who was charged £18,000 for one day of data roaming whilst in Moldova. Why is data roaming so expensive, and is there any more regulators and governments can do to bring down the cost?
PRODUCER: Alex Burton
PRESENTER: Winifred Robinson.
Chapters
Childminders

How the declining numbers of childminders is affecting childcare choices for parents.

Duration: 07:48

Sea Bass

Stocks of wild Sea Bass are so low, that we are being encouraged to stop eating it.

Duration: 09:04

Wheelchairs on Planes

The battle for compensation after a £25,000 wheelchair was broken during a flight

Duration: 07:10

Organic Food

Sales of organic food produce rise to their pre-recession levels.

Duration: 02:49

Outlet Value

Are the things you buy in an outlet shops really the bargains they seem?

Duration: 05:52

Data Roaming

How one man ran up a £18,000 bill by leaving his mobile data roaming on in Moldova

Duration: 06:23